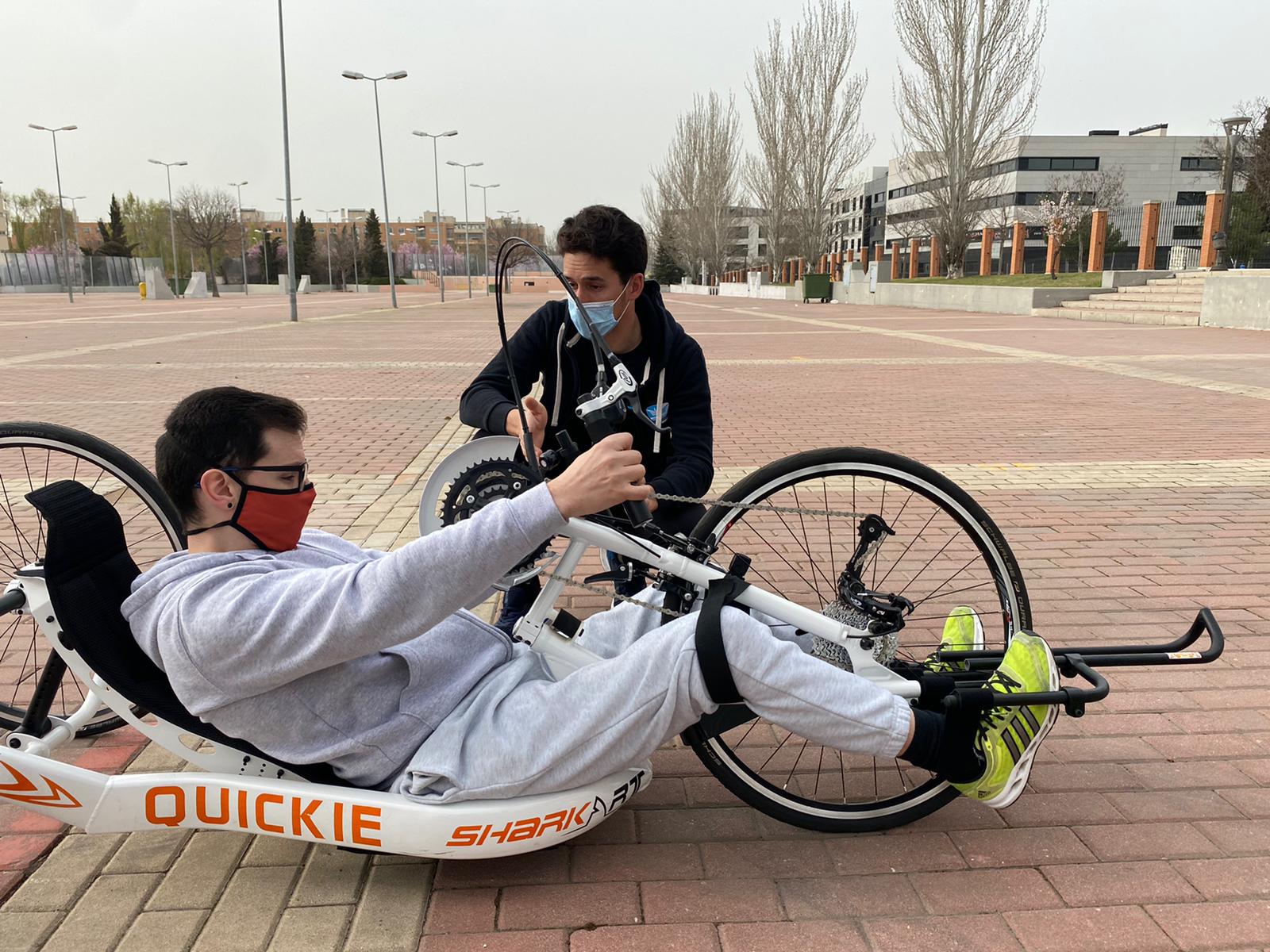 A Wednesday for initiation into the operation and handling of the handbike
A young Madrid native from Ciempozuelos with a spinal cord injury, Juan Carlos Quintana, began to discover adapted cycling through the Idemticos project promoted by the Contador Foundation through its Plaza Éboli Cycling Academy.
Under the guidance of Alfredo Sánchez, one of the tecnician in charge of the project and with a lot of experience in the field of cycling for people with functional diversity, Quintana was introduced to the particularities of the handbike.
It was the first time Quintana had ridden a handbike and had the opportunity to ride it on a closed circuit to improve his skills.
Through the Idemticos project, the Contador Foundation provides various groups with a fleet of bicycles that enable them to practice and discover this sport.
The Idemticos project activities are open to anyone, regardless of sex or age, and will initially take place during the hours of the Plaza Éboli Cycling Academy.