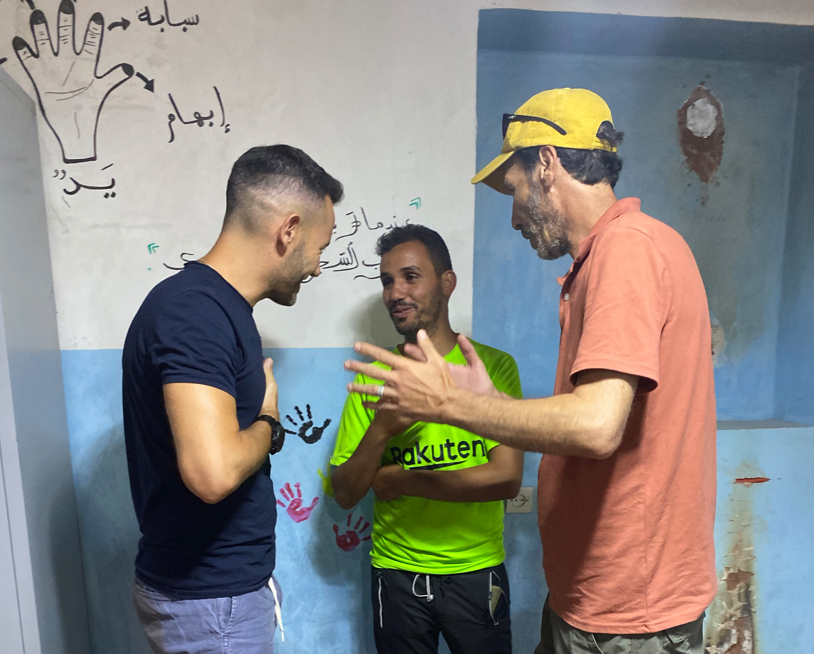 Bicis para la Vida by ŠKODA returns to Morocco to oversee a new delivery to be made at the end of the year
The Bicis para la Vida by ŠKODA project of the Contador Foundation is working on a major delivery of bicycles to the most disadvantaged communities in the High Atlas Mountains in Morocco. In the company of its contact person in Morocco, Hafid El Rhadiouini, a small expedition has spent the last few days on the ground sounding out the feasibility of some of the locations where the deliveries are to be made.
Tasselnte and Ifoulou were two of the sites that hosted this fleeting trip, which, at the same time, allowed them to see first-hand the use being made of some of the previous donations that have already been made in the area.
The importance of this inspection lies in the complex orography of the area and its infrastructures, as not all the villages have access roads that are suitable for vans such as the Contador Foundation's, and in the need to have the consent and invitation of some communities in order to make border crossing and customs management much simpler.
Since its launch in 2013, the Bicis para la Vida by ŠKODA project has made several deliveries to the harsh geography of the High Atlas Mountains.