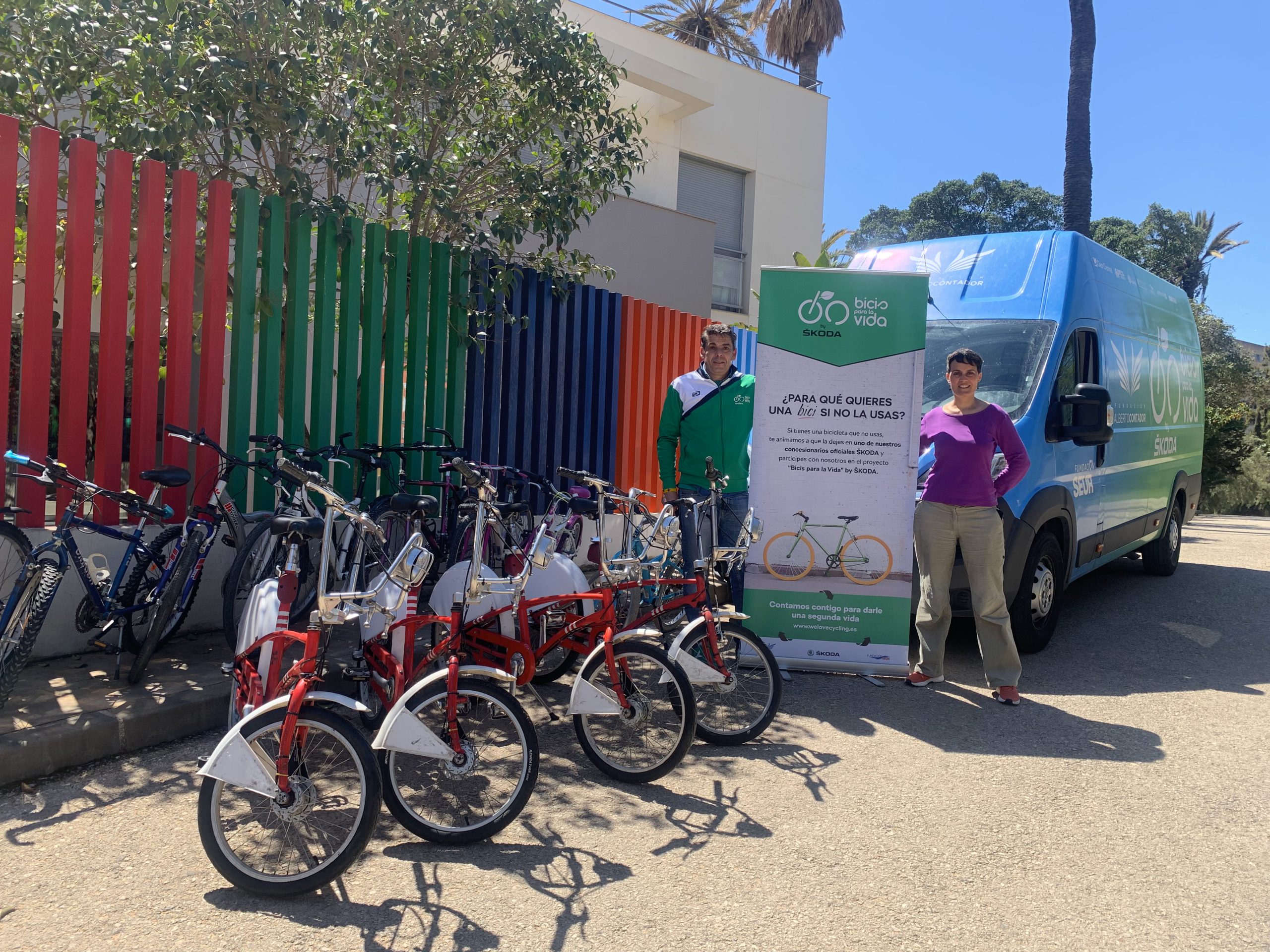 Bicis para la Vida by ŠKODA travels to Andalusia to deliver 24 bicycles between Córdoba and Málaga
Double delivery in Andalusia with the little ones in the spotlight. The Bicis para la Vida by ŠKODA project, with logistics manager Ángel López at the wheel, travelled to Andalusia in the middle of Easter to make a double delivery of donations.
The Cordoba town of Puente Genil was the first stop on this journey. The Asociación de Voluntariado de Ámbito Social (AVAS) received twelve bicycles that will be used for its work programmes with children and young people in vulnerable situations and at risk of social exclusion.
One of the priority objectives of AVAS work is the development of minors in healthy and healthy environments through the promotion of a healthy lifestyle where respect for nature and individual responsibility is also instilled through the encouragement of physical activity.
The blue van then set off for the neighbouring province of Malaga. There it awaited the delivery of another twelve bikes to the Ronald McDonald House in the capital of the Costa del Sol.
This facility, located in the vicinity of the Maternity Hospital, offers free accommodation for families who come to Malaga for their children to receive medical treatment and do not have to do so far from their loved ones. With these bicycles they will be able to set up activities for both the children and their families.
Ángel López, logistics manager of the project: "There is no delivery that doesn't surprise me, each new delivery we make is as if it were the first. The affection of the people, the initiatives that open up to us, the hugs… Bicis para la Vida is always received with great warmth. And that gratitude is very comforting and beautiful".
Paco Romero, responsible for the project at the Fundación Contador: "We love all the deliveries we make, but those that are related to children make us especially excited. They have been two very special deliveries in a region that I am very fond of. Once again, the heterogeneity of the recipients of bicycles, both in terms of the type of group and the geographical destination of the bicycles, is evident in the commitment of the Contador Foundation to society as a whole and especially to the most vulnerable groups".