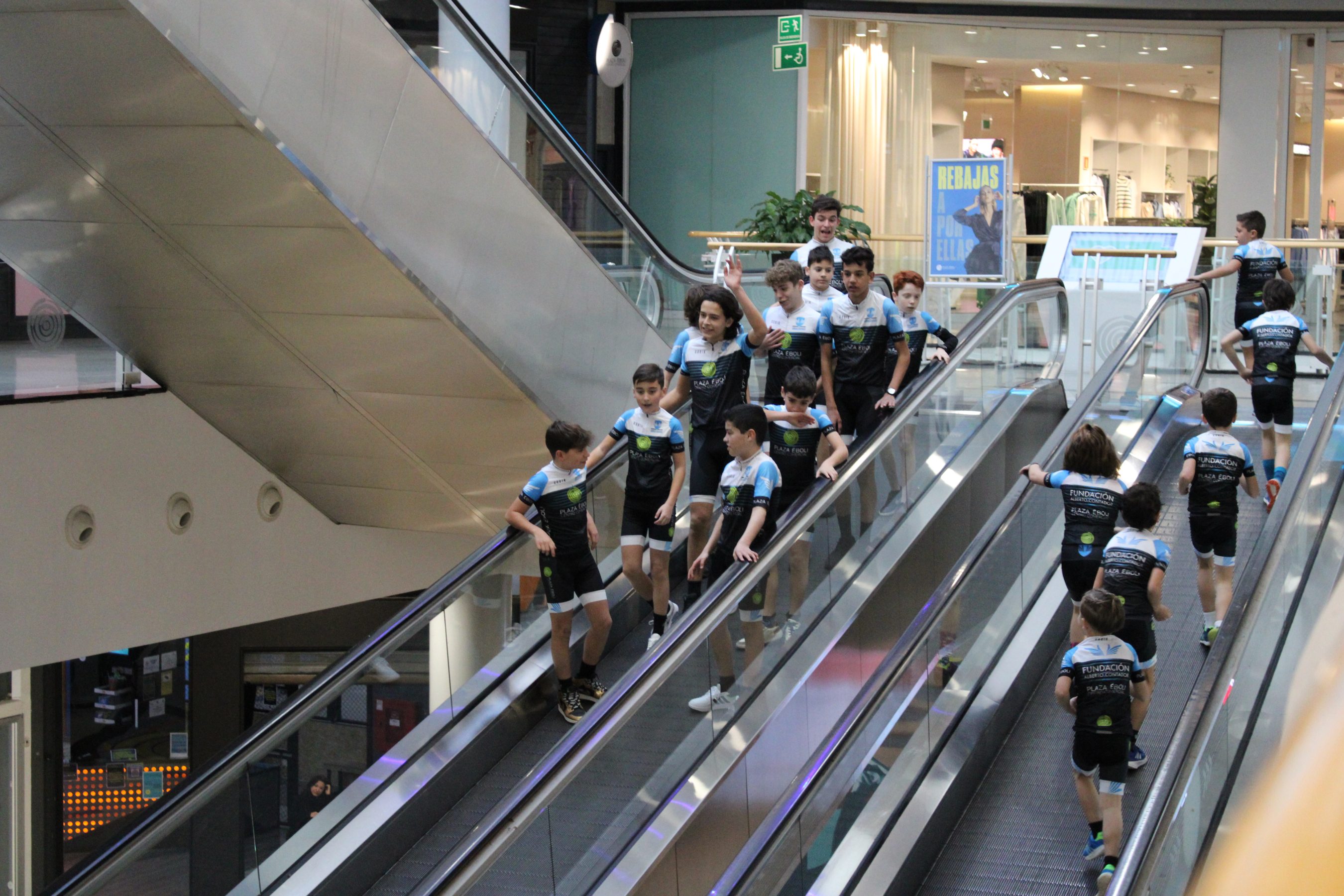 Plaza Éboli Shopping Centre renews its support to the Fundación Contador Cycling Academy
The Plaza Éboli shopping centre continues for another season its collaboration with the Fundación Contador Cycling Academy, to which it gives its name and which has its official headquarters within its facilities. This cooperation dates back to the birth of the Cycling Academy and its launch in September 2013.

Álvaro García, head of the Plaza Éboli Academy: "To talk about the Plaza Éboli Shopping Centre is to talk about our home. That's where we have our headquarters, that's where our meeting point is and that's where we start and finish our activities. For us as a cycling school it is very important to have the support that they have been giving us for years and to wear their name and logo on our clothes is a source of pride and also a responsibility".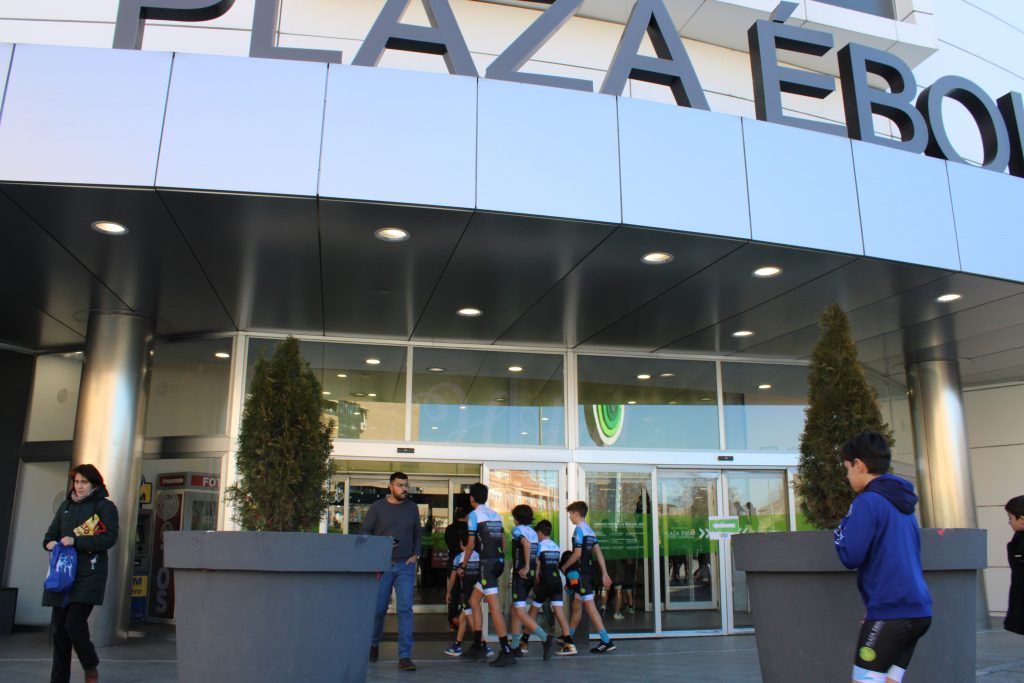 The commitment of the Centro Comercial Plaza Éboli covers all the activities of the school and its support also extends to the School Academy that the Alberto Contador Foundation organises in Pinto at the beginning of October since the 2017 season. As a result of this renewal, always showing a fundamental empathy towards its sponsor and its needs, the school's headquarters will move to other premises in the 'shopping centre'.

Fran Contador, from the Foundation: "We have been working with the Plaza Éboli Shopping Centre in Pinto since the birth of the Academy, more than a decade of intense and fruitful collaboration that has allowed hundreds of children to practice this wonderful sport. Thanks to the support of Plaza Éboli, we also have the facilities to host the headquarters of the School and many of its activities. And being in such a busy and crowded enclave as a commercial area of these characteristics has allowed the public, who have approached us, to see us quite naturally as just another part of the centre".