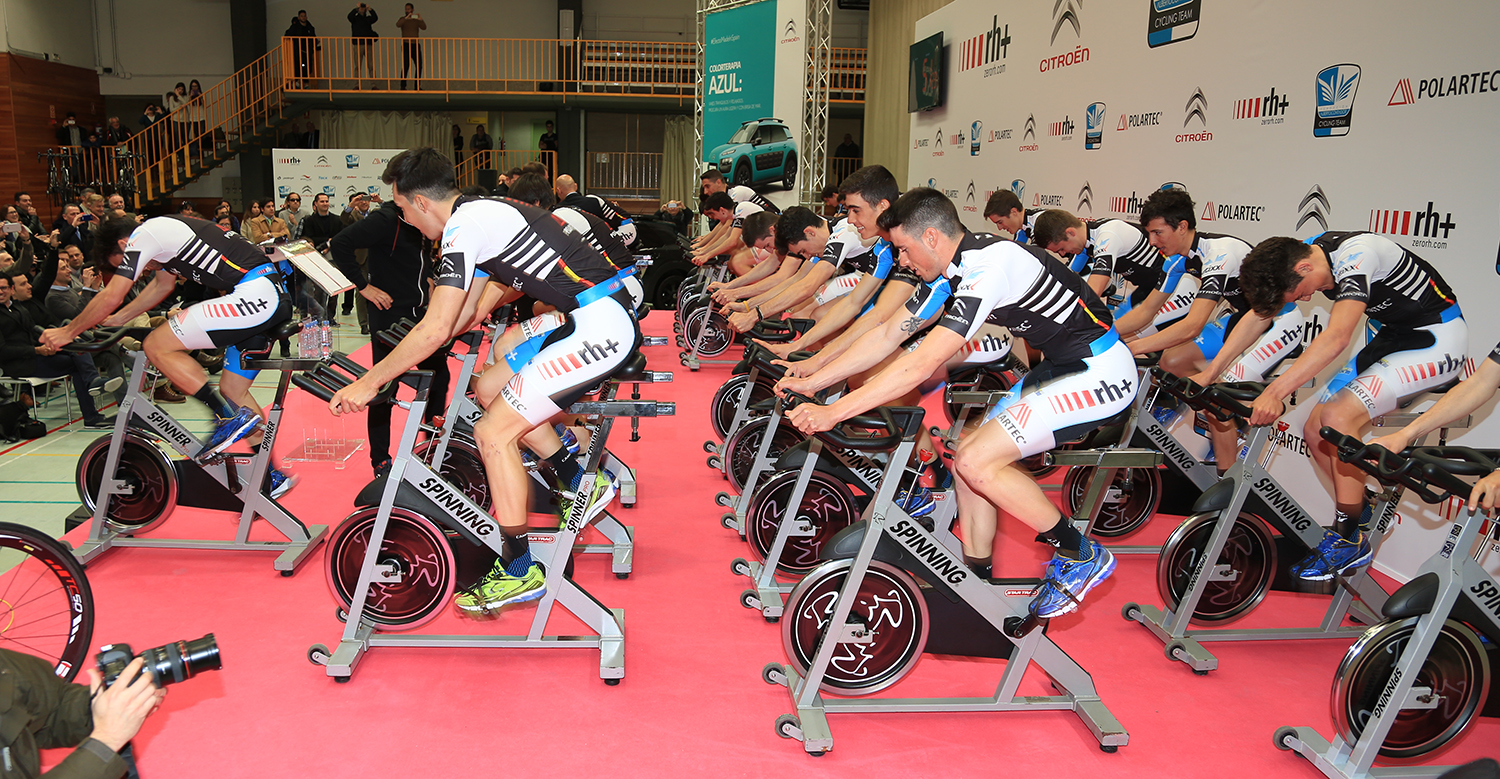 RH + / Polartec teams raised thanks to Citroen 5,414 euros for CEADAC
RH + / Polartec teams raised thanks to Citroen 5,414 euros for CEADAC. During the official presentation of RH+ / Polartec Teams from Alberto Contador Foundation, Citroën made a donation of 5,414 euros to the State Reference Service Centre for Brain Injury (CEADAC) in Spain.
The 13 riders of each of the two Contador Foundation Teams, Junior and Under 23, faced each other in a time trial on training bikes during a minute and a half, which ended up winning the older team after doing about 45 kilometers in total. After calculating the 'price' of each kilometer, the final sum amounted to 5,414 euros, which were delivered to the CEADAC.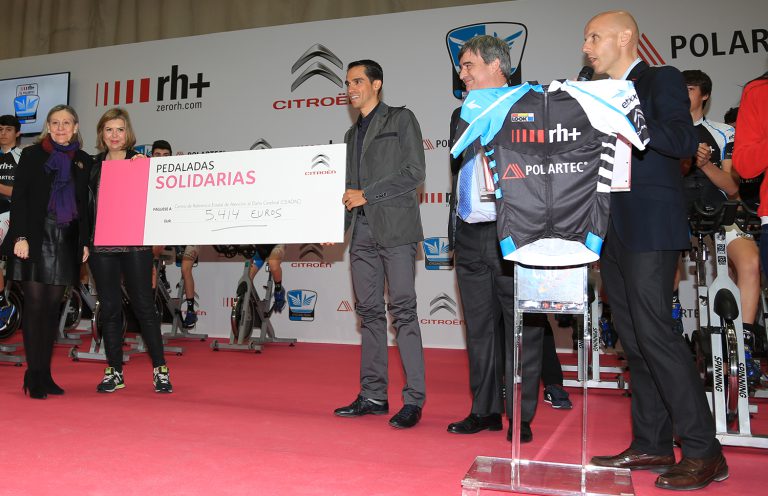 Alberto Contador was on hand to receive the check from the Director of Communications at Citroen, Concha Caja, who represented the brand in the official presentation of this year, the second that provide vehicles to RH+ / Polartec Teams. "Working with Alberto inspires us by the values he brings, as overcoming, struggle, effort and healthy living. His Foundation helps to make true the dream of many boys", said Concha Caja.
The amount raised this year by Contador Foundation riders was given to Inmaculada Gómez, director of CEADAC, who stressed the importance "of the sport, because it is very close to the rehabilitation, which we use constantly".
The solidarity action staged by RH+ / Polartec cyclists is just one of those performed in Contador Foundation throughout the year in the fight against brain stroke, a disease suffered by Alberto Contador in 2004 and since then it occupies a very important place in the activities of his Foundation, along with promoting the use of bicycles as sustainable transport mean and cycling as a healthy sport.