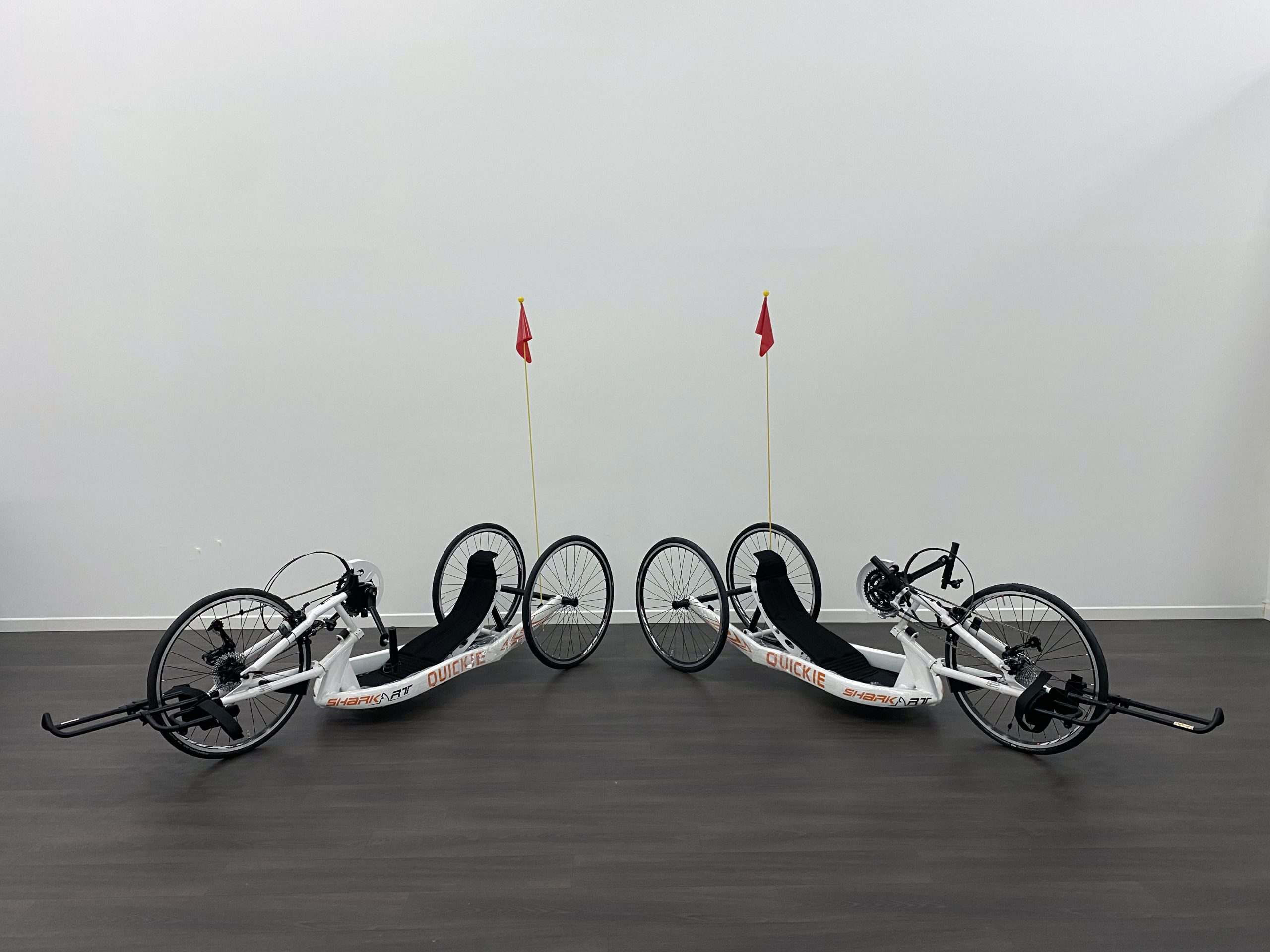 The Contador Foundation supports the Lukas Foundation in the diffusion of its service 'Smile on Wheels' about adapted bicycles
The appointment will be next Saturday March 7 at Mobeo, a bike shop with rental service located in the Plaza Rio 2 Shopping Center in Madrid Rio. The Lukas Foundation for Disability Assistance will launch its new adapted bicycle rental service in the Spanish capital and will do so with an 'open day' in which all those interested and their families can get to know and try out. This is the initiative 'Smile on Wheels' and in its commitment to raise awareness of cycling in all its breadth, the Alberto Contador Foundation collaborates with the initiative by providing two handbikes so that everyone can learn about its operation and performance in first person.

The Lukas Foundation also intends to turn this Saturday into a day of coexistence in which different associations and institutions can meet, share concerns and needs. The activity will take place between 11.00 and 14.30. José Luis García, Jota, blind triathlete and national champion of his sport, will be present at the event. He will also show his bicycle to the audience. In the current fleet of the Lukas Foundation, with twelve bikes distributed between Alicante and Madrid, they do not have handbikes and it is here where the collaboration of the Alberto Contador Foundation will allow the participants in this day to know another reality in the universe of adapted cycling.

The Lukas Foundation is an institution that, since its birth in 2009, has been working with severe multiple disabilities. Its objective through cycling is to promote inclusive leisure through inclusive sport, a way for people with disabilities to do physical activity and leisure with family and friends. In their way they bet for the generation of synergies with other institutions or firms with which they continue to make known this type of services and expand their diffusion.

"I am the mother of a boy with severe multiple disabilities who is 24 years old and the day comes when it is absolutely impossible to even climb on a swing, to give an example. Our people do not walk and it is even complex and difficult to position them," she says from the Lukas Maria del Palacio Foundation. "Looking for activities, I discovered the bicycle project a few years ago. I went to the Lukas Centre in Sant Joan d'Alacant, next to the University Clinic Hospital, which is the Foundation's star project, to get one. I thought it was a wonderful project. And I thought that this had to be imported into Madrid. We started raising funds, we acquired material, something we only do according to the specific needs that arise, and we have worked with institutions and administrations to consolidate it. Álvaro, from Mobeo, showed a lot of interest in incorporating this service and there we have the physical space where we can accommodate the bikes. The idea is not that people with a disability practice a sport on their own, the idea is that they can do it with their friends and family. We like to talk about integrative leisure, which is a wonderful way to improve the quality of life for people with severe multiple disabilities and their families".

This collaboration between the Alberto Contador Foundation and the Lukas Foundation has been possible thanks to the support of Cofidis. The credit firm began to collaborate with the Alberto Contador Foundation a year ago in order to promote adapted cycling and this synergy with the Lukas Foundation is one of the related actions. "We are working on several projects linked exclusively to adapted cycling, a field in which we will soon be able to show more novelties, and this collaboration with the Lukas Foundation is part of these initiatives. For us it is a great pride to have the opportunity to collaborate with this Foundation that focuses on the dissemination of cycling from an inclusive and standardizing perspective," contextualized Francisco Romero, head of Marketing and Media Relations at the Alberto Contador Foundation.
(automatic translation, sorry for mistakes)