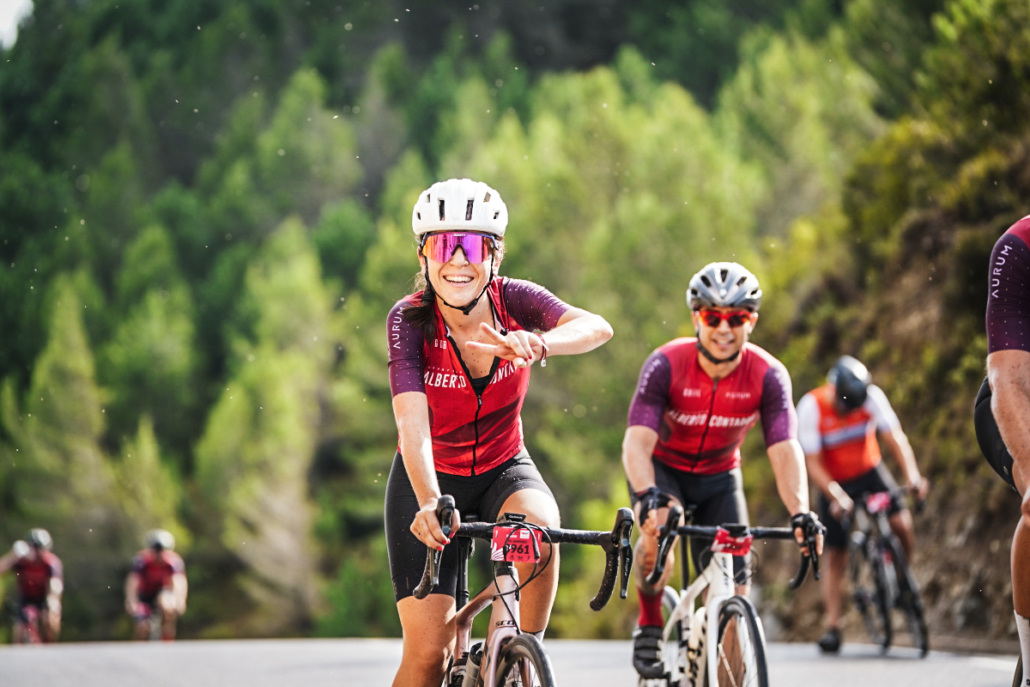 The Gran Fondo Alberto Contador makes some changes to its 2022 route after the fires of this summer and includes the ascent of El Miserat
Gran Fondo Alberto Contador
Oliva Nova Beach & Golf Resort | 24th September
Gran Fondo: 169,5 km
Medio Fondo: 137,7 km
The ascent to the Alto del Miserat, one of the most iconic climbs in the area, is part of the Gran Fondo Alberto Contador 2022 route, which has undergone some changes in its route after the last inspections carried out after the devastating fire that affected the area a few weeks ago.
The Miserat, the Antenas de Pego, will host the timed section of this edition and will be a luxury substitute for the climb to the Mirador del Xap, with the road surface in very bad condition at the moment.
From the town of Pego, El Miserat has just over 8 kilometres of ascent at an average of 8.5% and ramps of up to 24%. The race, according to the organisers, "will maintain the essence of the winding roads of the Marina Alta area and will add a beautiful descent through the Vall de Gallinera".