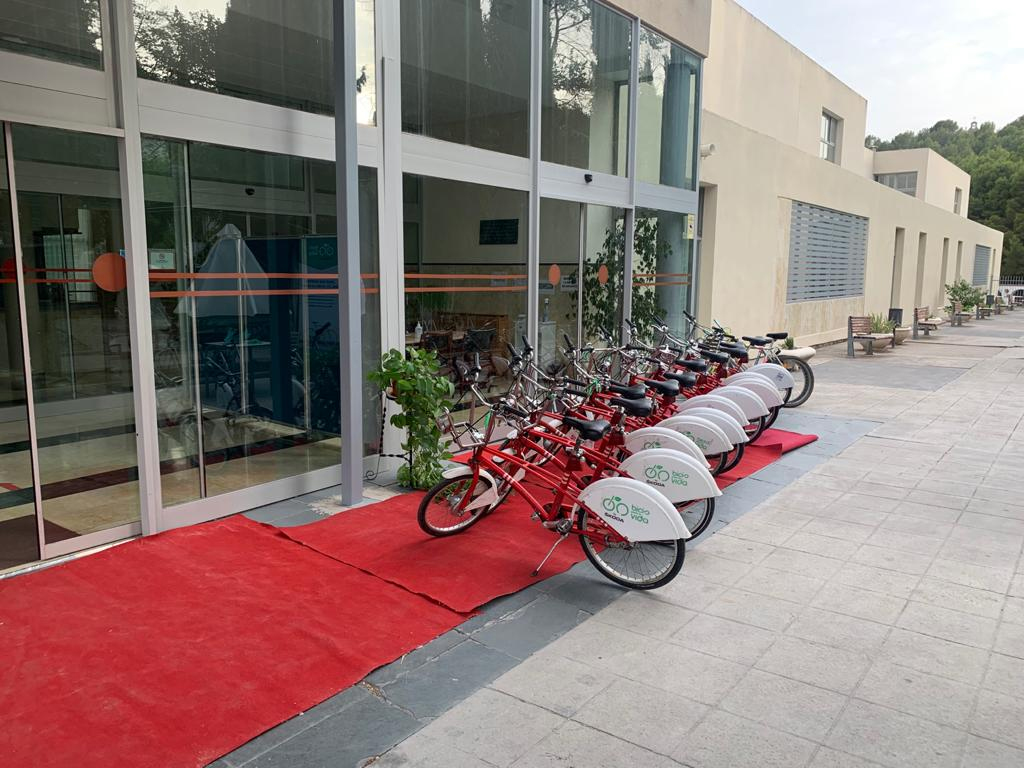 Twelve bicycles for the Rodríguez Penalva Centre in the andalusian town of Huéscar
The Bicis para la Vida by ŠKODA initiative of the Fundación Contador has once again travelled to Andalusia to deliver twelve bicycles to the Rodríguez Penalva residence located near the town of Huéscar (Granada).
These bicycles, most of them coming from the generous donation made weeks ago by Clear Channel, will allow the professionals of the centre to set up different projects related to physical activity and leisure with the residents. The residence, not in vain, is located in a privileged natural environment, in the Los Morales estate.
This gerontological centre, managed by the Diputación Provincial and under the auspices of the Consejería para la Igualdad y Bienestar Social de la Junta de Andalucía, has almost a hundred places for dependent people who suffer from some kind of physical and/or mental disorder.
Ángel López, logistics manager of Bicis para la Vida by ŠKODA, received a small plaque of thanks from the centre's managers, who also offered a warm welcome to this delivery.