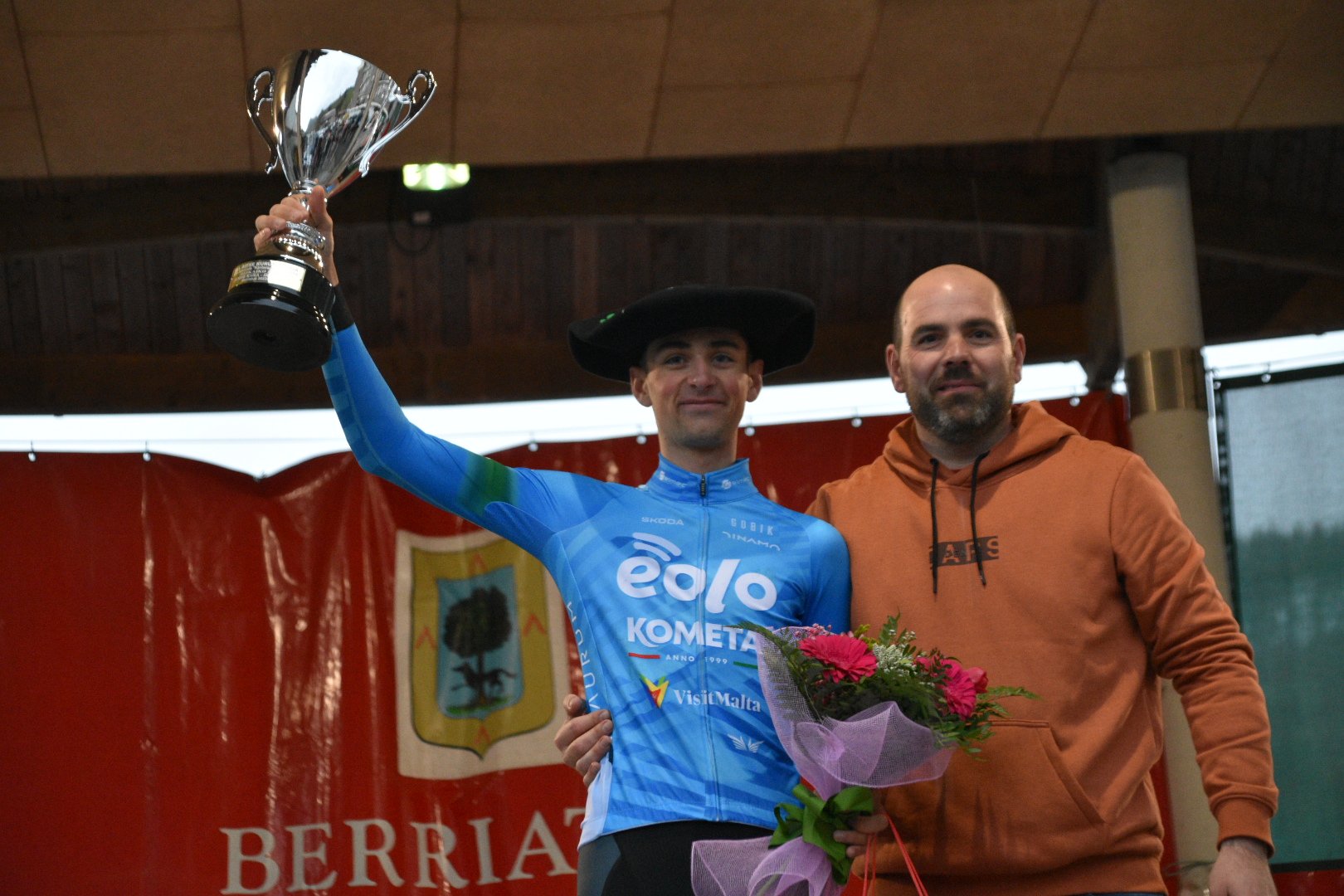 Victory of Gerard Cano for the U19 team in the Aitxekutz Saria of Berriatua
First victory of the season both for the U19 team and for all the sport structures of the EOLO-KOMETA Cycling Team. In the Biscayan locality of Berriatua, in the frame of his Aitxekutz Saria, in an edition passed by water, triumph in solitary for Gerard Cano. The rider from Girona achieved success on Saturday after an attack before the last climb to Mereludi in which he amassed a few seconds of advantage that he was able to defend on the subsequent terrain.
Report on the team's website.
[📷 Cortesía Alimco-Campagnolo Team]