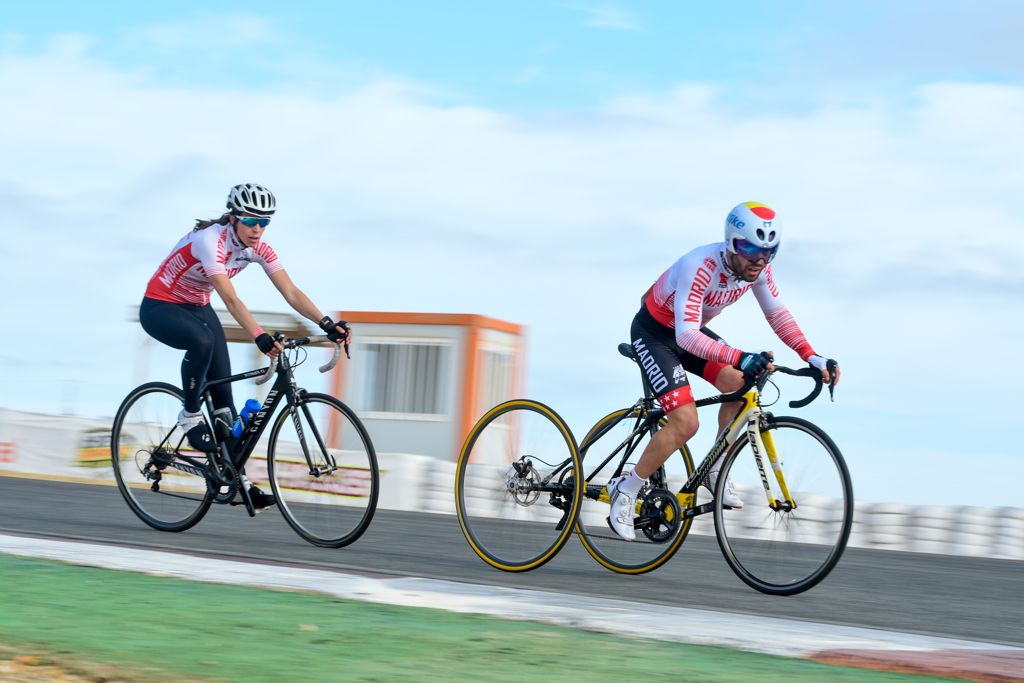 "Adapted cycling provides a therapy on a motor level and another on a psychological level"
The Idemticos project, the Contador Foundation's initiative to promote cycling among people with functional diversity, is starting to receive its first users after an improvement in the health situation which until now has kept the activities on stand-by. This week some experiences are scheduled to start up which, among other institutions and firms, such as Cofidis, the Plaza Éboli shopping centre and the Seur Foundation, would not have been possible without the support of the Madrid Cycling Federation.
The FMC is one of the institutions that has been working most resolutely to promote cycling among people with disabilities eligible by the International Cycling Union. Begoña Luis Pérez is currently in charge of this discipline. The Madrid-born physiotherapist provides a very enriching vision of the benefits of this sport in this field of action. "For us, as a Federation, any initiative from a team, a club or any other institution that promotes and encourages the practice of inclusive cycling and adapted cycling seems wonderful to us and we will always applaud it", she stresses. In a year as intense as 2020, 186 licences were processed at national level, of which 25 were based in Madrid.
Luis is the regional selector and her work experience in the field of adapted cycling, which is very extensive, began in 2008. At a national level, he is one of the people who knows this discipline best. "I got hooked on adapted cycling because of the vision of the therapeutic power that cycling also has, without a doubt. There is a lot of talk about an activity like swimming, which is even prescribed by a doctor, or hippotherapy. But the truth is that cycling, an easily accessible medium, has great potential in this field. From a therapeutic point of view, I believe that cycling is a highly recommendable activity. Adapted cycling provides therapy on a motor level and on a psychological level," he explains.
"I think there is nothing more beautiful than setting a goal for someone, whatever it may be. From finishing a competition or facing a certain event to simply fighting for a medal or a podium. That goal is to give them a very big, very valuable opportunity. When I see a person with a disability I really see an opportunity, an opportunity to give that person a goal. Unfortunately society is not adapted for these groups, not fully; but on a bicycle they feel fast, agile, they can achieve a point of fatigue and even a personal satisfaction that in their daily life is not so available to them. A bicycle for a person with impaired motor skills is something that makes them feel sensations that are immediately noticeable in the brightness of their eyes or in the way their faces light up", he concludes.