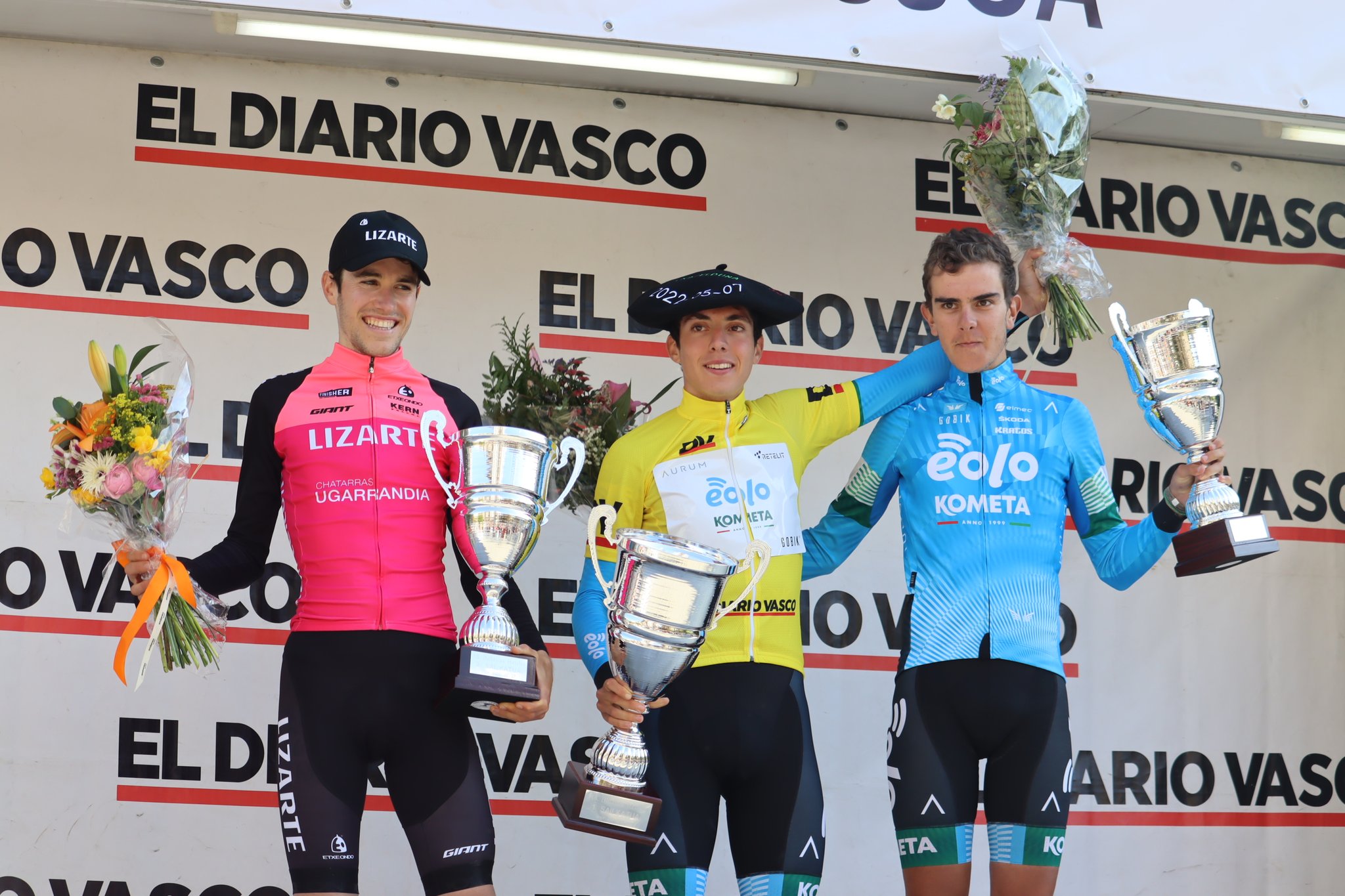 Davide Piganzoli wins the overall of the prestigious Bidasoa Itzulia U23
The EOLO-KOMETA Cycling Team in the category achieves the second victory in the final overall for the Contador Foundation project after the one achieved by Juan Pedro López in 2018.
EOLO-KOMETA Cycling Team U23 rider Davide Piganzoli became this Saturday the third Italian rider to win the final overall of the Bidasoa Itzulia after finishing second in a frenetic last stage in which the Asturian Sinue Fernández (Lizarte) won. Piganzoli takes over from Salvatore Mancuso (2007) and Umberto Orsini (2016) in a race that returned to the calendar after two editions without being held as a result of the pandemic situation.
Fernando Tercero, fourth at the finish, climbed onto the podium as third in the overall finla. The EOLO-KOMETA Cycling Team's booty was rounded off with a victory in the team general classification and with Davide Piganzoli's leadership in the general classification of the mountains. Second in the Memorial Valenciaga and in the Santikutz Klasika, 'Piga' finally got his txapela.
More information, on the web of the U23 structure.