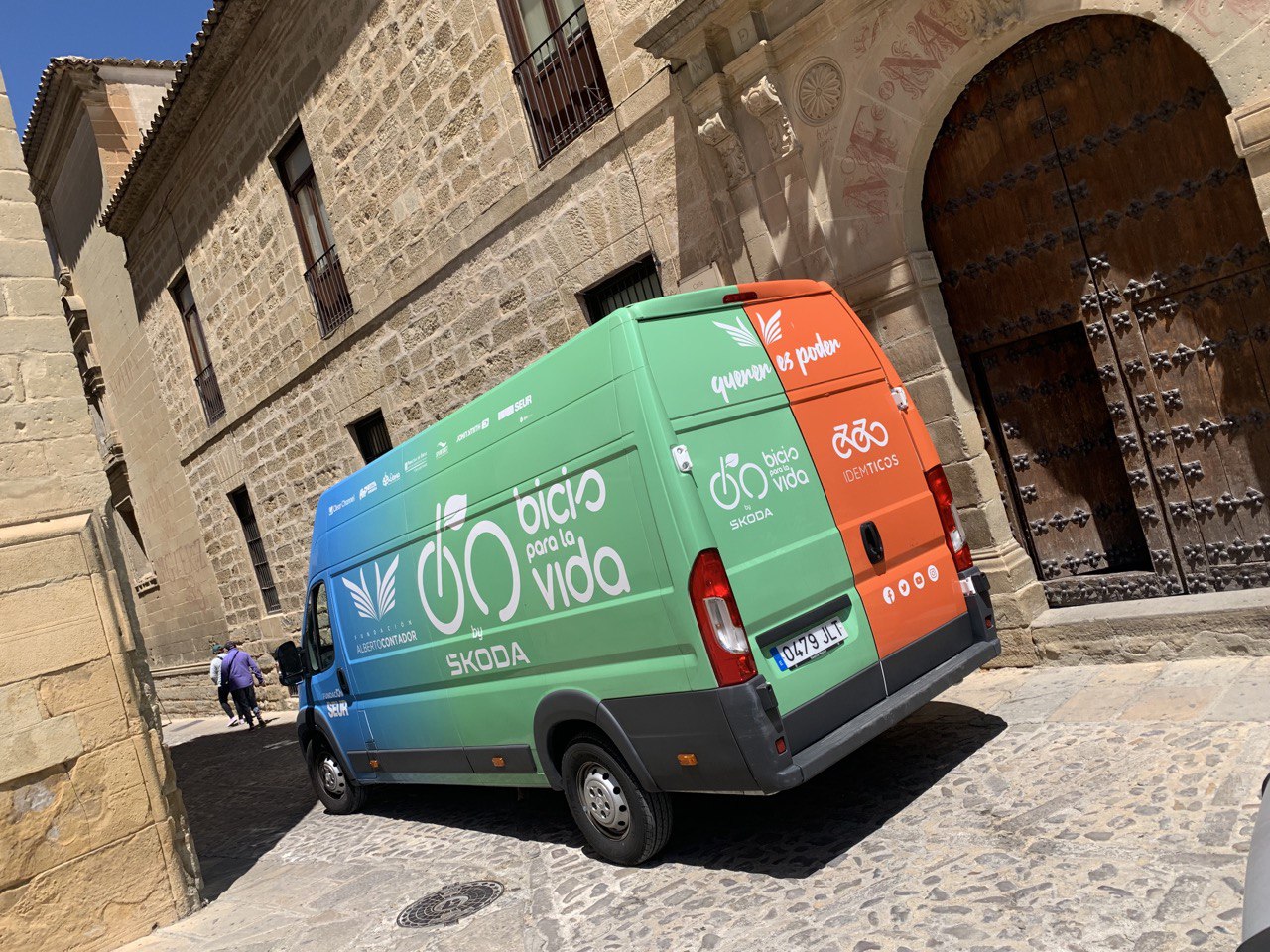 Twenty bicycles donated by the IES Santísima Trinidad secondary school of Baeza
A monumental stop for the Bicis para la Vida by ŠKODA project, which took advantage of the last entry made in Cordoba to make a detour on the return journey to the heritage town of Baeza, in the province of Jaén.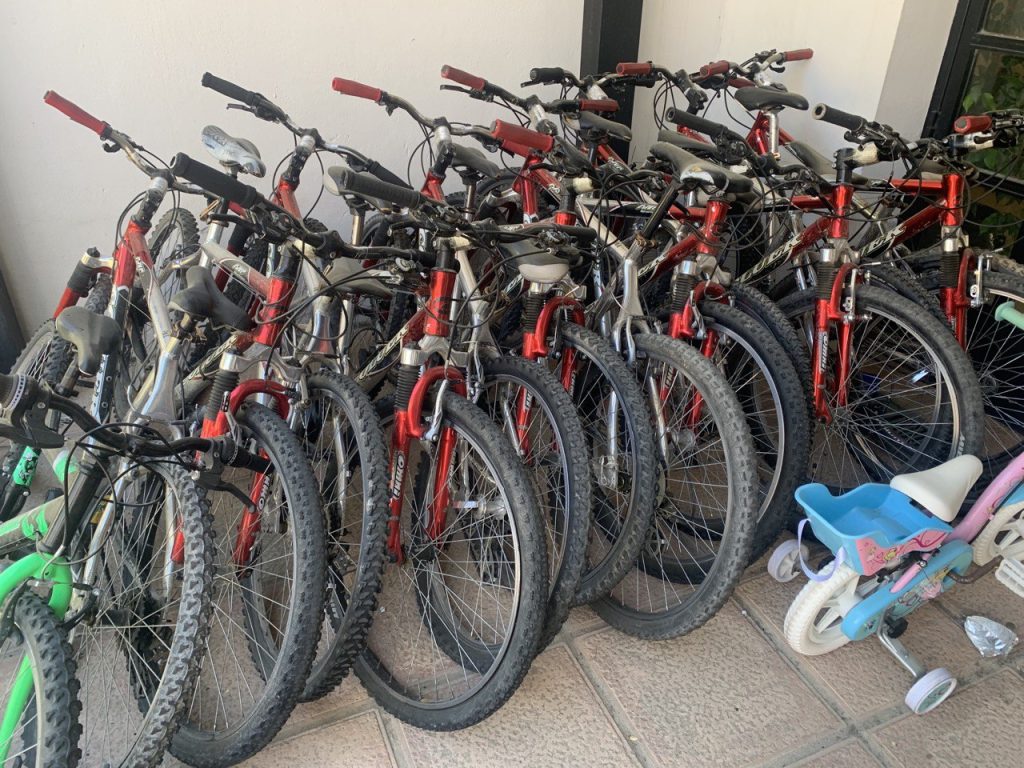 There, Ángel López, responsible for logistics of the Contador Foundation initiative, collected around twenty bikes from the donation campaign promoted by the Santísima Trinidad Secondary School.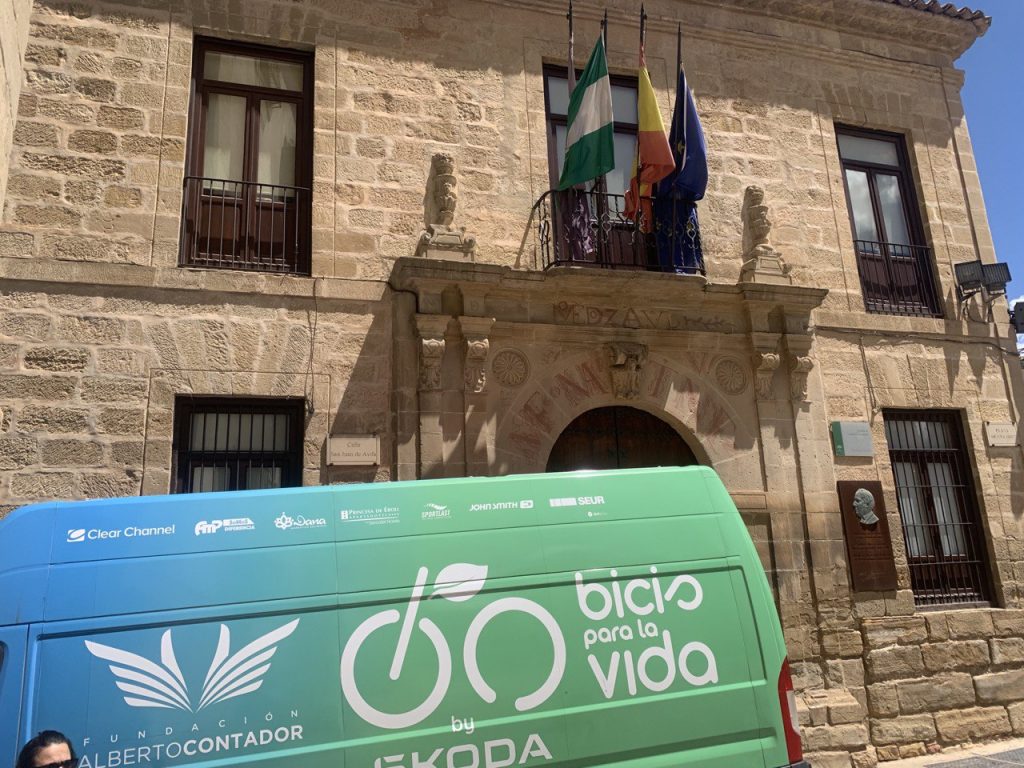 The bikes, in good condition, will be checked and tuned up by the kids of the AMP of Pinto in their weekly workshops with Bicis para la Vida by ŠKODA to receive a second life very soon.