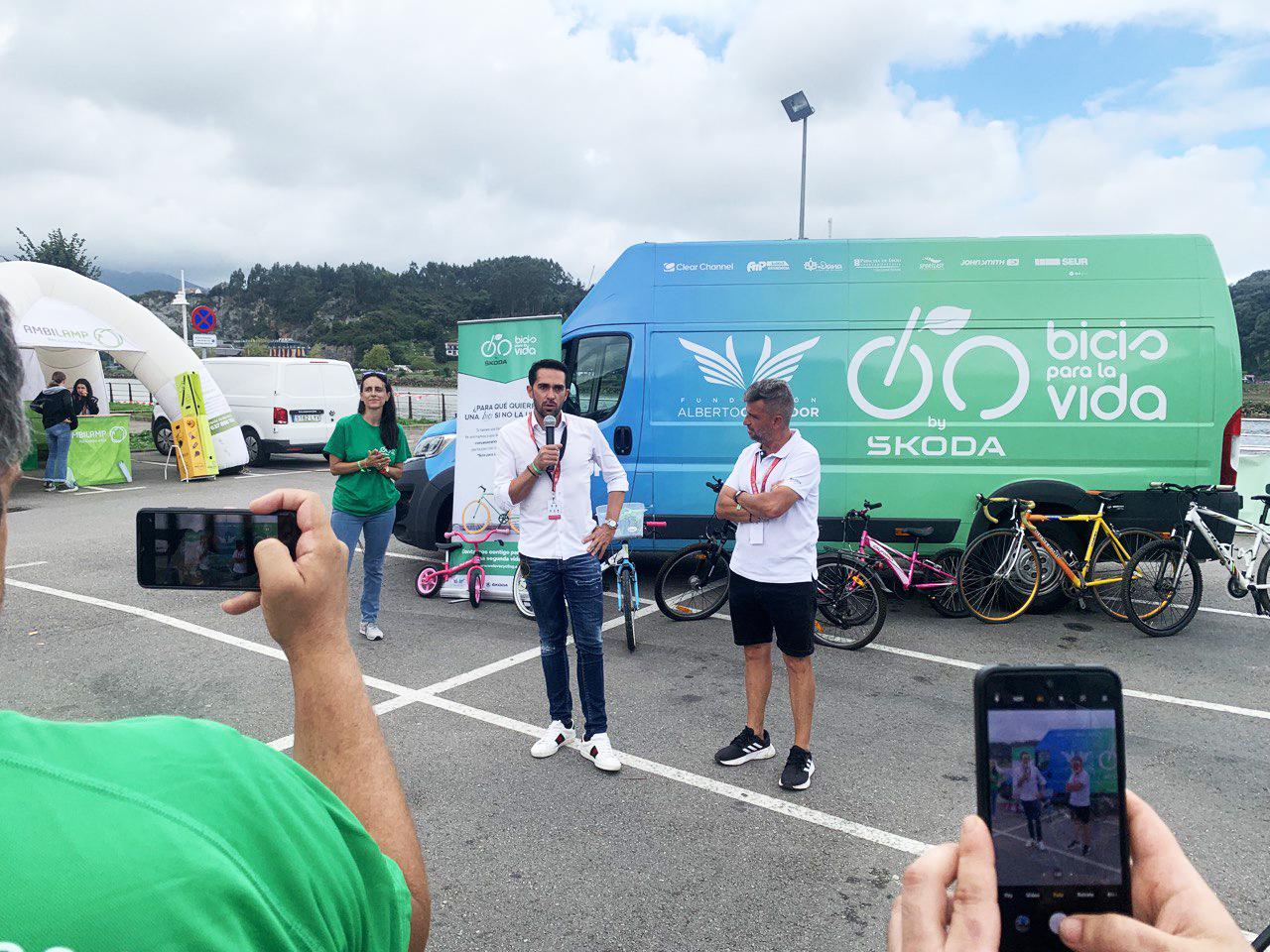 A morning of emotions in Ribadesella with Škoda and La Vuelta
Wonderful morning of Bicis para la Vida by Škoda at the start of the seventeenth stage of the Vuelta a España. The Contador Foundation project travelled to the Asturian town of Ribadesella with Škoda to bring fans closer to the work done by this initiative and to collect all the donations they wanted to make.

Alberto Contador, who explained to the audience how this project works, how it is a work that allows and generates many synergies and how is the collaboration with various companies and institutions, such as Škoda, as the Seur Foundation and the AMP Association of Pinto, did not miss his appointment with Bicis para la Vida.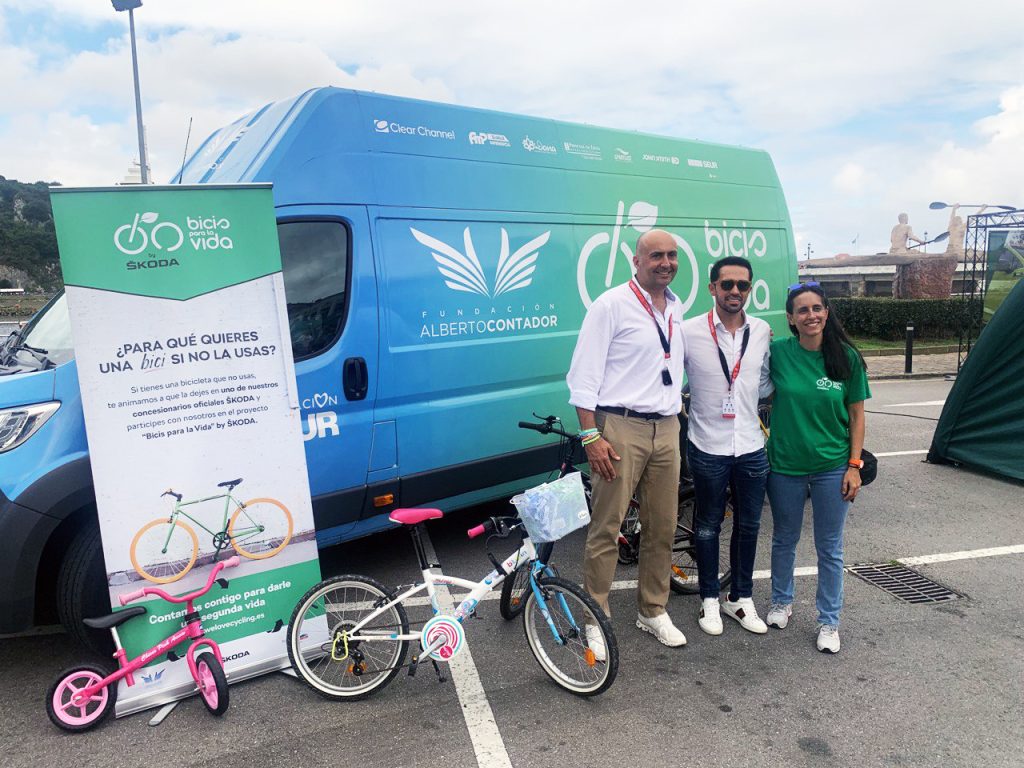 Contador, stage winner on the Angliru in his last tour and winner of three overall in the Vuelta a España, also wanted to focus on the complicated situation that is being experienced in the High Atlas of Morocco after the terrible earthquake that occurred in the area last weekend, an earthquake that has caused thousands of deaths and missing people and a multitude of material damage.
With the start of the stage, with the finish at the Angliru, the collection began to start the return to Pinto. A return trip that the van started with five bicycles donated during the morning. Special mention for Javier Argüelles, a man from Gijón who, early on Wednesday, wanted to be the first to approach the start area to make his bike donation.