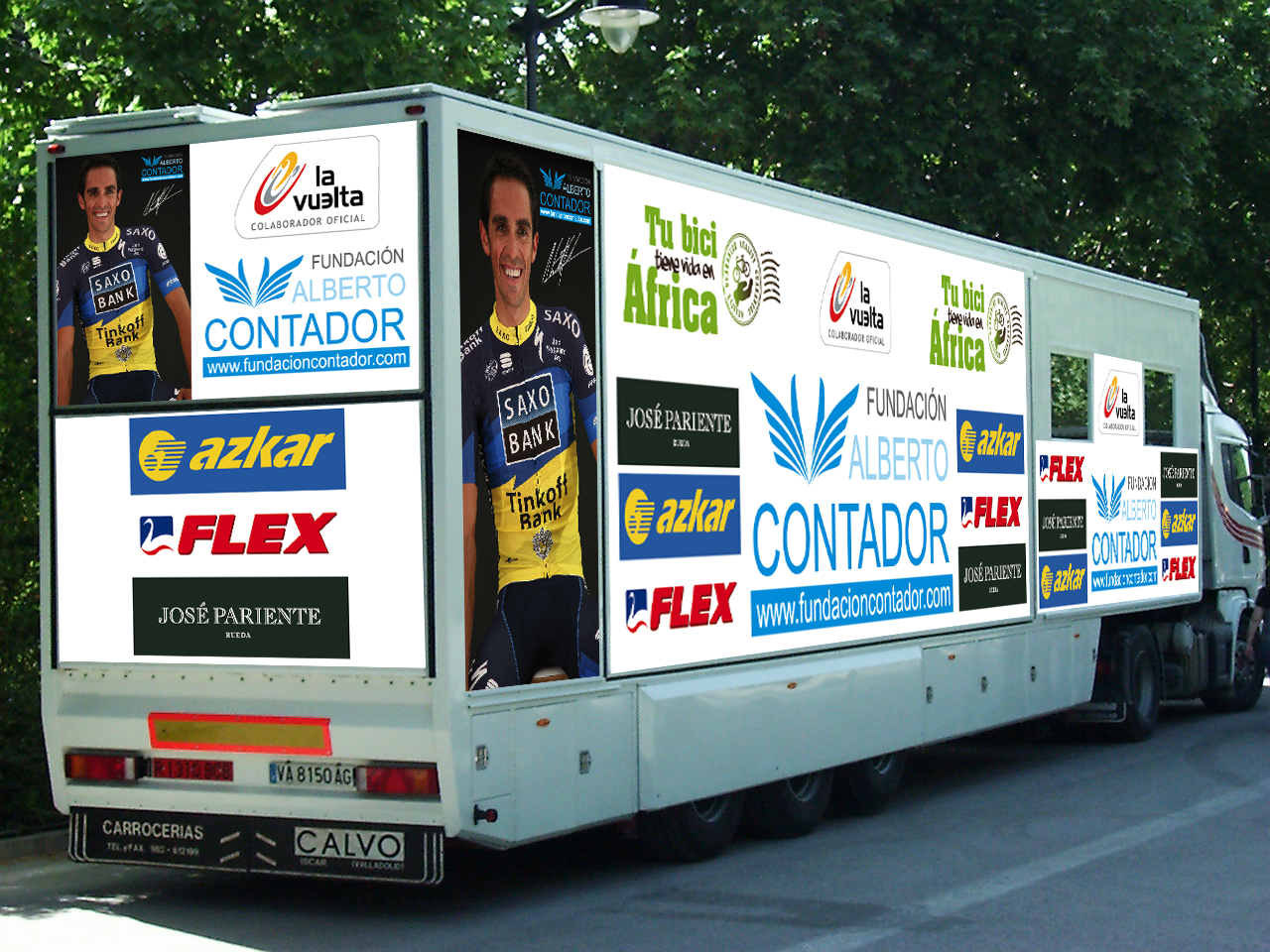 Alberto Contador presented this Monday, August 13, together with Javier Guillén, general director of the Tour of Spain, a campaign of the Foundation that bears his name for the collection of used bicycles with the aim of sending them to children in developing countries.
The Alberto Contador Foundation and the organization of the Tour of Spain have jointly designed this initiative with the aim of collecting as many bicycles as possible, both at the start of the stages, where there will be a tent set up for the collection of bikes, and in the finish cities, with a truck of the Contador Foundation located in the Vuelta Park, where the little ones will also have a place to have fun.
fun.
Everyone who donates a bike will receive a commemorative T-shirt and a signed photo of Alberto Contador as a souvenir of their altruistic gesture in a campaign in which Azkar, Flex and Bodegas José Pariente are collaborating.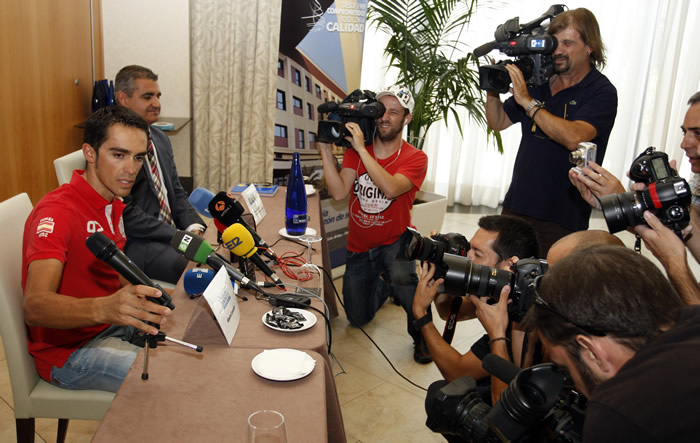 When the Vuelta a España finishes, the Alberto Contador Foundation and the organisation of the Vuelta a España will deliver the bicycles received during the race to an NGO that will be in charge of distributing them to their destination.

"The Vuelta was the best place to collect these bicycles and get them to those most in need", says Javier Guillén. "With this we go beyond sport, we work for the vital development of people. This is not just cycling, it is solidarity".

Alberto Contador, for his part, said that the effort will be "important, but we are very excited about this, because thanks to the bicycles that are now in the storage room, some children can go to school by bike, instead of walking several kilometres. For a child with these needs, this means a lot.
"As a child I dreamed of the Three Wise Men bringing me a bicycle, so I can imagine the illusion of these children in the third world and how for them it can mean the maximum. We have made an important effort and we are very excited about this initiative", he stressed.
"When you are up here, you have a lot of possibilities to do many things that don't involve a great sacrifice for you, but can involve a lot for other people", he added.