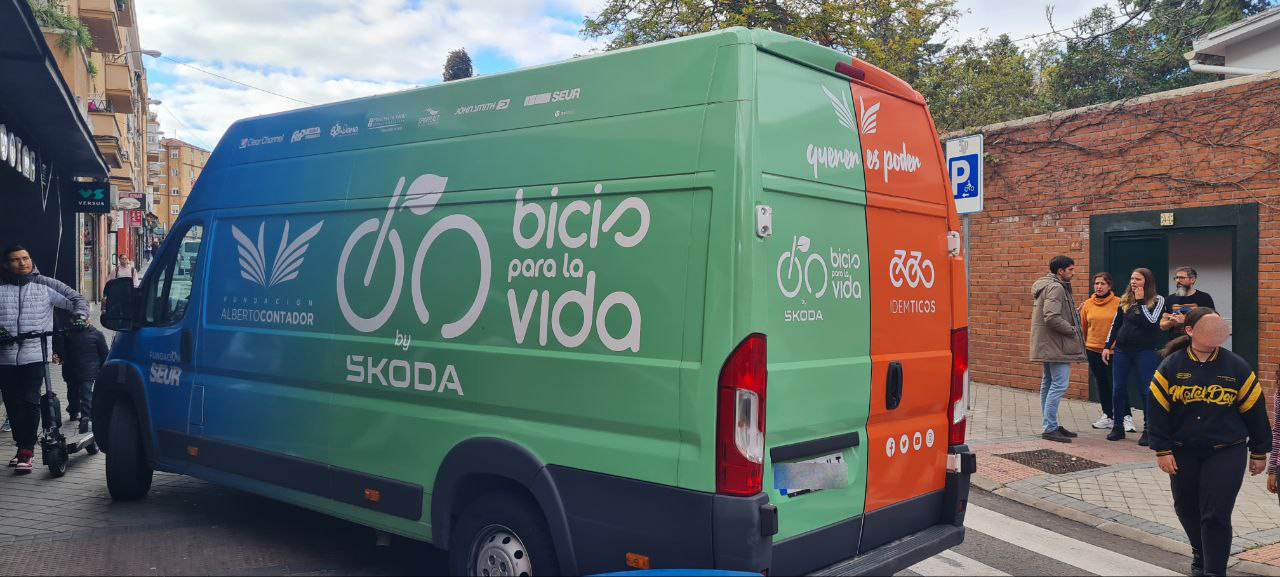 Bicis para la Vida by Škoda collaborates with the Sirio Project by delivering twenty bikes
Bicis para la Vida by Škoda made this second Monday of November a donation of material to the New Future Association that this will be used for the various initiatives of its Sirio Project, specifically the development of projects being carried out in their centres Hogar Menchu Herrero (until June 2010 Hogar Amparo Usera) and Hogar Pili Bergé. In both facilities they gave a warm welcome to the emissaries of the Contador Foundation project.

The Bicis para la Vida by Škoda expedition delivered eight bicycles to Hogar Menchu Herrero and seven to Hogar Pili Bergé. In the first centre, six partially assembled bicycles were also delivered, which will be used in mechanics and repair workshops. In both homes, helmets, inflators and bicycle jerry cans were provided.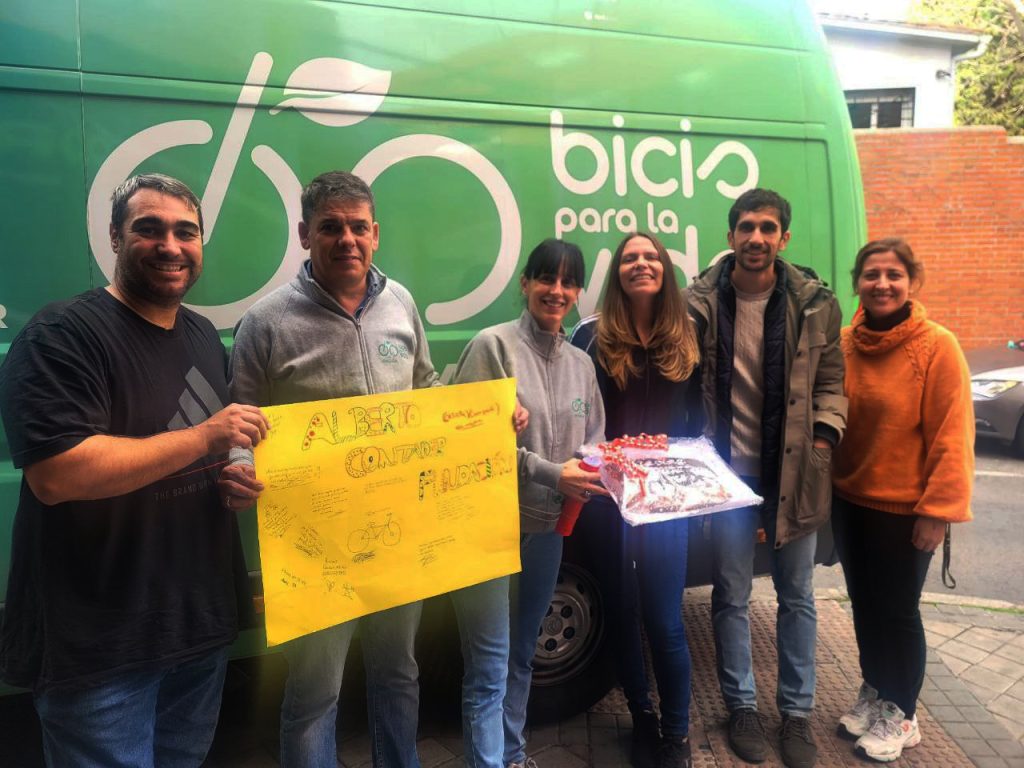 The Asociación Nuevo Futuro was founded in 1968 with the firm objective of caring for children without a family environment or at extreme risk of social exclusion. Three decades later, they would set up the Sirio Project, through which they addressed the psychiatric, global and personalised treatment of children and young people with serious mental health problems and who are under the guardianship of the Autonomous Community of Madrid.

Proyecto Sirio attaches great importance to intervention in the community and natural environment, which is why its outings in the mountains and other areas, such as Madrid Rio, are very common. "The bike will be able to broaden this range of experiences, as the bike is a very important therapeutic tool for our children," say the project. "The self-esteem that comes with learning to ride (many of them, when they arrive at the project, don't know how) and achieving goals that were previously unthinkable for them".