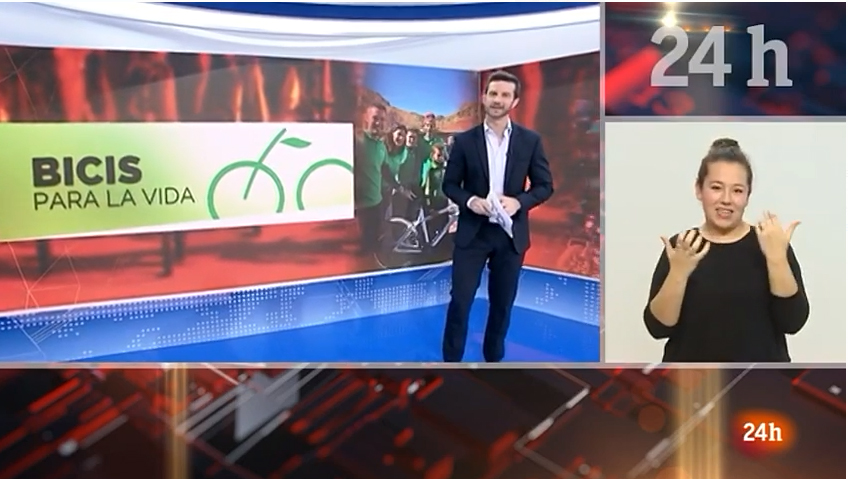 Bicis para la Vida by ŠKODA, protagonist in the TVE News
The project Bicis para la Vida by ŠKODA of the Fundación Alberto Contador has been the protagonist of a television report elaborated by Luis Costa Mellado and Ricardo Pomares for the Telediario de Televisión Española in its first edition this Saturday, January 5th. It was also broadcast through its International Channel and its 24 Hour Channel.
Within the framework of a very festive day, prelegomenon of the Night of the Three Wise Men and the joy inherent in all the gifts of such an important date, the message of Bicis para la Vida by ŠKODA and its projects has found one of the best channels of dissemination possible.
"They have already distributed more than 600 bicycles in three villages in the mountains of Morocco. Besides being a toy, the bicycle is a tool not to be isolated," recalled journalist Nico de Vicente, presenter of the sports block.
On the occasion of this issue, Alberto Contador also had the opportunity to wear for the first time the new colours of the Kometa Cycling Team, the continental structure promoted by the Foundation that bears his name, which from 2019 will be equipped by the Murcian firm Gobik.
In his final speech, questioned by the wish he asks Three Wise Men, Alberto Contador referred to the subject of safety at the roads: "That there is a little more awareness among drivers, also among cyclists, and that there are no more cases like those we have recently experienced of cyclists being hit by a car".