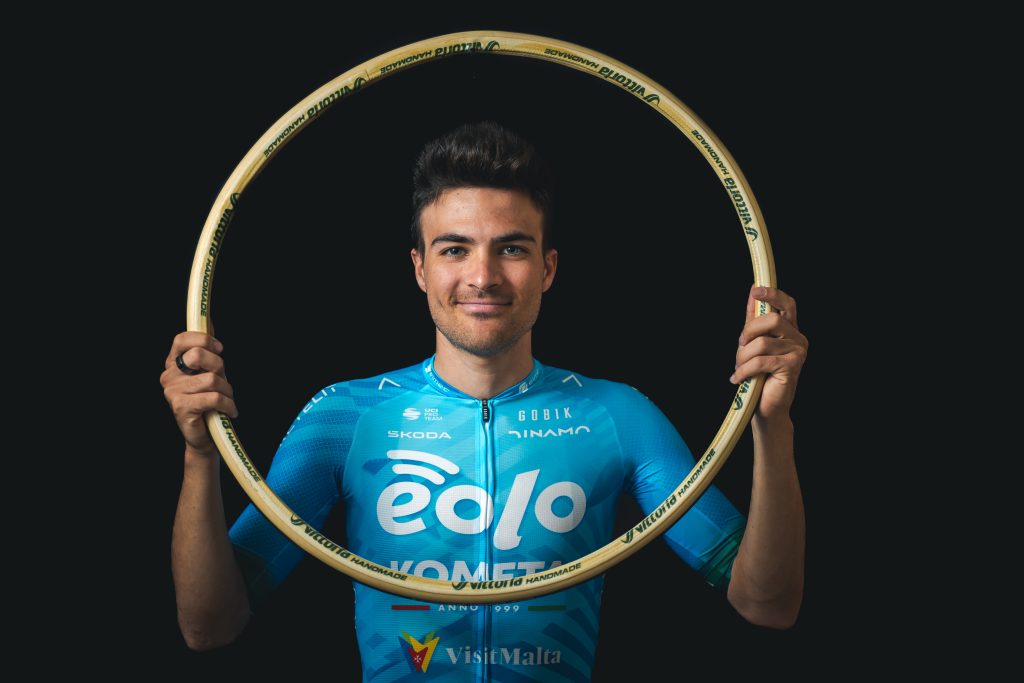 Diego Pablo Sevilla will make his debut in the Giro d'Italia
The EOLO-KOMETA Cycling Team, the ProTeam cycling structure of the Contador Foundation, faces his third participation in the Giro d'Italia and does it with the great novelty of the presence of Diego Pablo Sevilla in the selected squad, integrated by the rider from Madrid, Lorenzo Fortunato, Vincenzo Albanese, Mirco Maestri, Francesco Gavazzi, Erik Fetter and the brothers Mattia and Davide Bais. "We believe that in EOLO KOMETA we have a really competitive team, in which I want to make special mention to Diego Pablo Sevilla. A cyclist who has ridden in all our categories since junior and who now, as a professional, will take part in a Giro d'Italia", said Fran Contador, general manager of the team.
More information in the EOLO-KOMETA Cycling Team's Giro d'Italia preview.