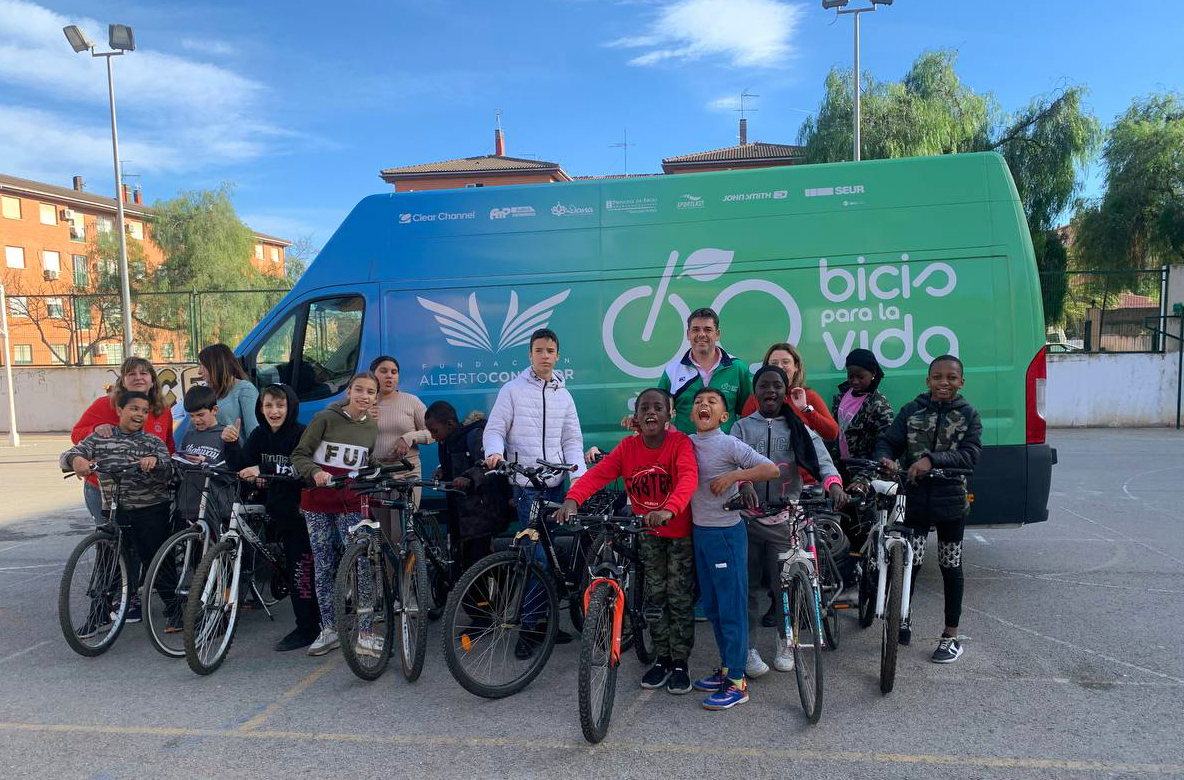 Double delivery to the VCF Foundation's Escoles Cor Blanquinegre centres
Bicis para la Vida By ŠKODA made a double delivery of bicycles this weekend in the Valencia Region as part of the collaboration with the Fundaciò VCF and its Escoles Cor Blanquinegre centres.
A total of twenty of the bicycles that have been donated recently to the Contador Foundation's project face an imminent new life in the hand of the projects developed in special education, infant and primary schools in the province of Valencia.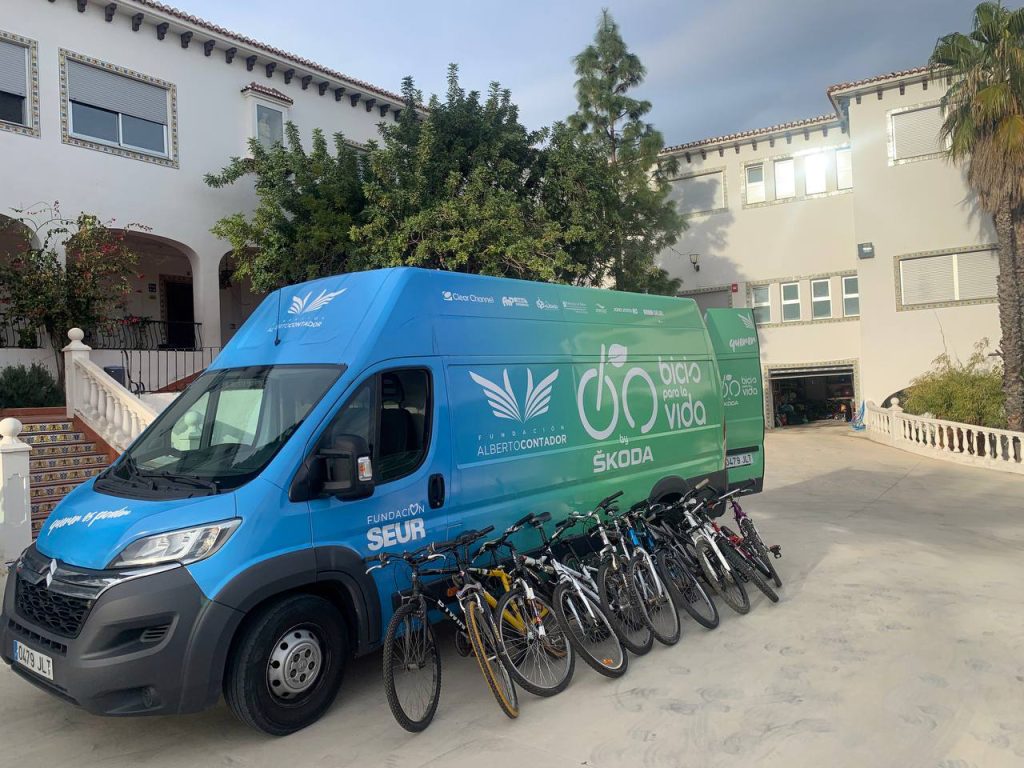 The first delivery formalised by Ángel López, the logistics manager, took place in the Valencian town of Paterna. There, in a very festive context marked by the great expectation of a large group of children, ten bicycles were delivered to CEIP Antonio Ferrandis, which will be used in their educational and social projects.

The day continued with a subsequent journey of 80 kilometres to El Real de Gandía, in the Gandía area. Another ten bicycles were handed over at the Nuestra Señora del Amparo Special Education, Infant and Primary School, the second transfer of material made to this centre after the first contact made in May 2022.
Thank you very much to all of you for your donations and for continuing to make these actions possible.