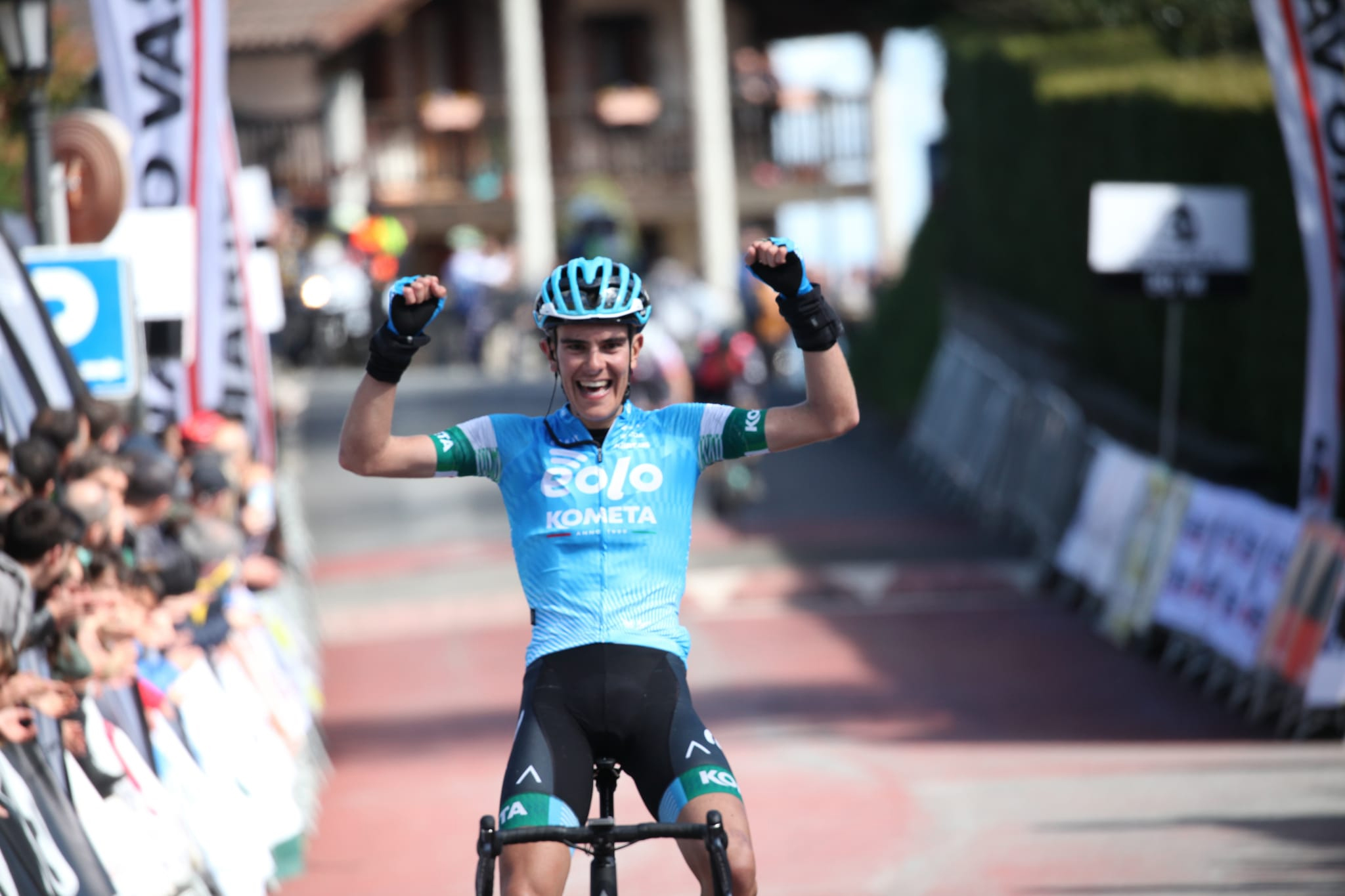 The man of La Mancha Fernando Tercero dazzles in the Aiztondo Klasika of the Copa de España
XVIII Aiztondo Klasika / Copa de España
Larraul – Alkiza (139,5 km)
Fernando Tercero from La Mancha opened the jar of essences this Sunday in the Aiztondo Klasika, third race of the Copa de España 2022, with a formidable victory that put the finishing touch to a great collective performance of the team led by Rafa Díaz Justo. An always demanding Aiztondo Klasika in which Tercero was one of the main protagonists thanks to a breakaway with Sinuhé Fernández who led the development of the race for many kilometres.
#AiztondoKlasika. El ataque de Fernando Tercero que supuso su victoria en esta edición de la @AIZTONDOklasika.
[📽️ @sportpublictv]#EOLOKOMETACyclingTeam #EOK22Dream #CopaEspanaEliteSub23 pic.twitter.com/XkUtIQO9OK

— FundContadorTeam (@FundContaTeam) March 13, 2022
Tercero, in his second victory of the season after the overall of the recent Manolo Sanroma Memorial, showed his great quality on the uphill road. In the final 40 kilometres, still on the circuit where the Aduna ramps imposed the hardness, the Valdepeñas rider, together with Fernández, led a breakaway that reached a dangerous margin of one minute.
More information on the U23 team website.
[📷 Álvaro García / El Pelotón]