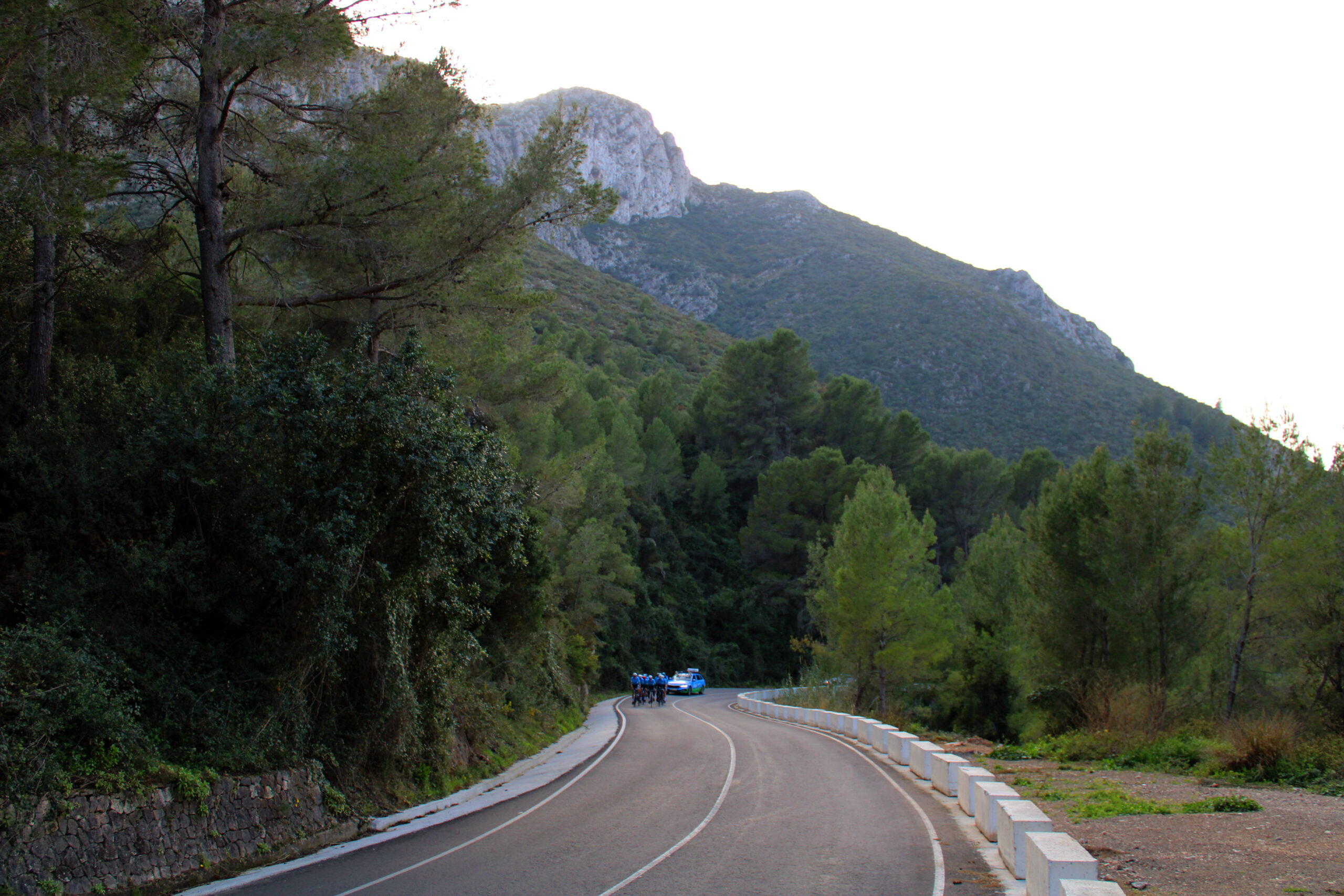 U23 and U19 structures of the Contador Foundation prepare the start of their seasons in Oliva Nova Beach & Golf Resort
As happened with the EOLO-KOMETA Cycling Team ProTeam, and in the same way following a rigorous protocol for the generation of a safety bubble, the U23 and junior sports structures of the Contador Foundation have carried out two concentrations to prepare for the imminent start of their respective seasons. Both were held at the residential complex Las Dunas de Oliva Nova Beach & Golf Resort.
The seventeen riders of the U23 squad, directed by Rafa Díaz Justo and Dario Andriotto, have been concentrated between Thursday 10 and Wednesday 16 February. A week of productive and intense work in which the training sessions have been supervised by the coaches Carlos Barredo, Giuseppe de Maria and Antonio Campos. For them, this was their second training camp in the area after the one held in December.
More concentrated, on the other hand, has been the meeting of the riders of the youth squad, a stage that never loses sight of the cyclists' curricular commitments. Between Friday 11 and Sunday 12, the fifteen members of the team have strengthened the bonds, have created a group and have undergone demanding bike rides along the routes of La Safor and La Marina Alta.
The EOLO-KOMETA Cycling Team U23 squad is formed by Edoardo Mauro Alleva, Marcel Camprubí, David Domínguez, Ramón Fernández, Arnau Gilabert, Antonio González, Sebastiano Minoia, Andrea Montoli, Francisco Muñoz, Manuel Oioli, Andrea Pietrobon, Davide Piganzoli, Gabriele Raccagni, Javi Serrano, Fernando Tercero, Marc Terrasa and Pablo Uría.
The youth squad led by Guillermo Gutiérrez, meanwhile, is made up of Joel Díaz, Lucas Guillermo, David Puente, Gergo Magyar, Pedro García, César Pérez, Héctor García, Nil Aguilera, Joan Cadena, Álex García, Alem Herráiz, Iván Polo, Manuel Sanroma, Balázs Lásloó Pollner and Bálint Feldhoffer.