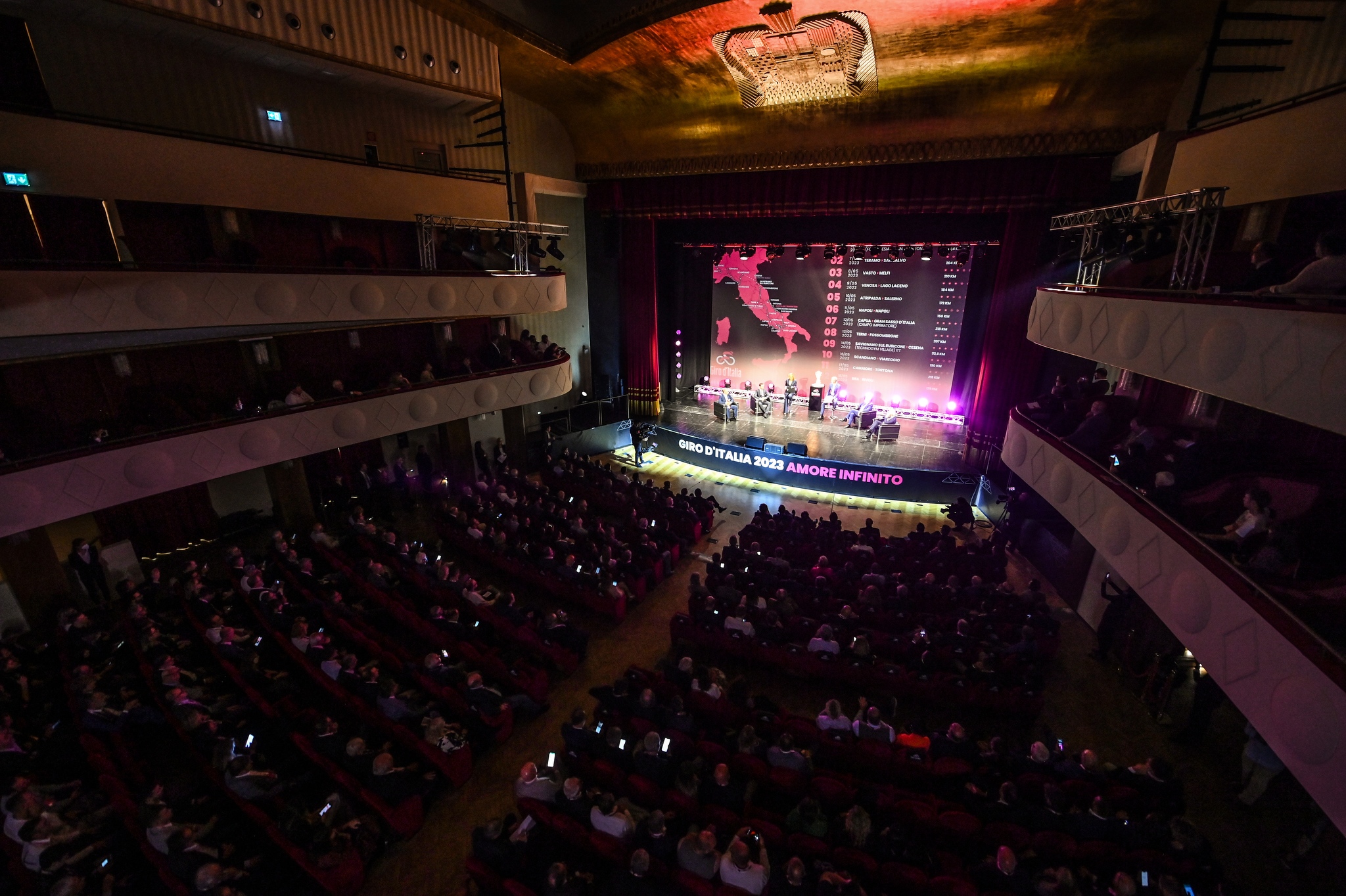 106 Giro d´Italia
From 6 to 28 May
On Monday 17 October, the 106th edition of the Giro d'Italia was officially presented at the Teatro Lirico Giorgio Gaber in Milan. Alberto Contador was one of the guests at the presentation. The Spaniard, not in vain, has two overall victories to his name (2008, 2015) and the ProTeam EOLO-KOMETA Cycling Team structure that he sponsors has been part of his peloton these last two years (2021, 2022).
In broad outline, the 2023 Giro presents a little more than 3,400 kilometres in which the riders will have to manage a cumulative positive vertical drop of more than 51,000 metres. For the second time in its history, the Giro will start its Grande Partenza in the Abruzzo region and for the fifth time it will finish in Rome. In between, there will be three time trials (one on the first day, another flat one in the middle of the race and a very tough uphill time trial on the penultimate day) and up to five high mountain stages. The Cima Coppi will be located on the Col Gran San Bernardo (2469m), on a day finishing in the Swiss Crans Montana. The Gran Sasso d'Italia (stage 7), the Monte Bondone (stage 16) or the Three Lavaredo summits (stage 18) will be other important days.
"For me the Giro d'Italia is always special," said Alberto Contador. "The first part is already very interesting, with the initial time trial and then the uphill finish on the Gran Sasso. From the first stages it's important to have intuition, to take advantage of every opportunity. If the GC riders understand that they feel good on the climb, they will have to attack immediately".