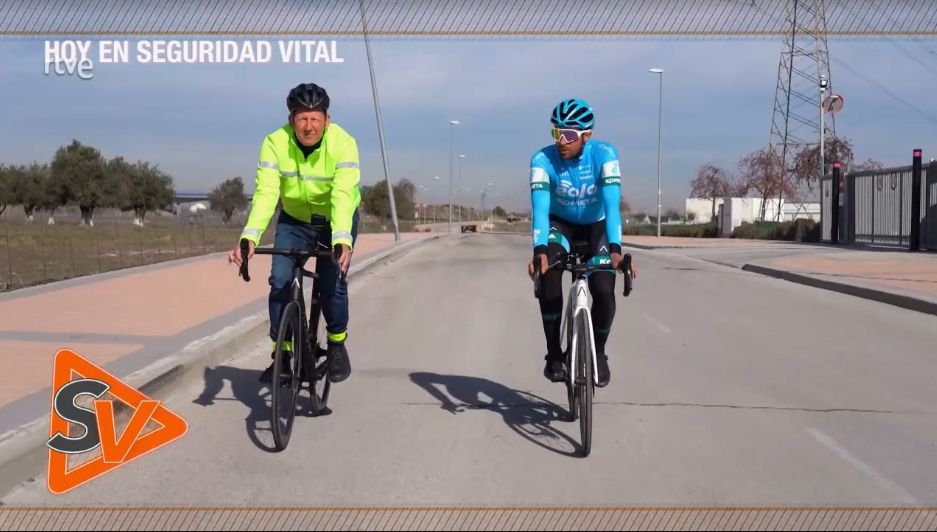 Alberto Contador, protagonist on the bike and behind the wheel in the latest edition of the RTVE programme 'Seguridad Vital'
Seguridad Vital, the programme that RTVE broadcasts every Sunday morning and which deals with road safety education from multiple points of view, featured Alberto Contador in its latest edition. Cycling was an important theme of the programme, although, of course, driving also had its place.
"I usually drive the car, I like driving and I enjoy it", said Alberto during his conversation with Carlos García Hirschfeld, in which he also explained the work done at the Contador Foundation. When asked what he believes to be his greatest virtue at the wheel, he explained: "Maybe because of so many hours on the road, whether on a bike or in a car, you interpret the road very well".
Contador recalled how he got his driving licence the first time. "And I had better", he joked, alluding to his membership of a Basque team and the importance of being able to travel by car to avoid the train at a time when it was still possible to smoke on the railway.
On raising awareness of the need for greater respect for cyclists: "I would say that they should think that a brother, a son, a nephew or niece of yours can be on a bicycle… Maybe in that way, greater sensitivity can be achieved. The question is not to look for a driver versus cyclist or a cyclist versus driver. There are cyclists who do things right and others who don't, just like drivers. We have to work so that the coexistence between drivers and cyclists is better every day".
Full programme on the RTVE website.