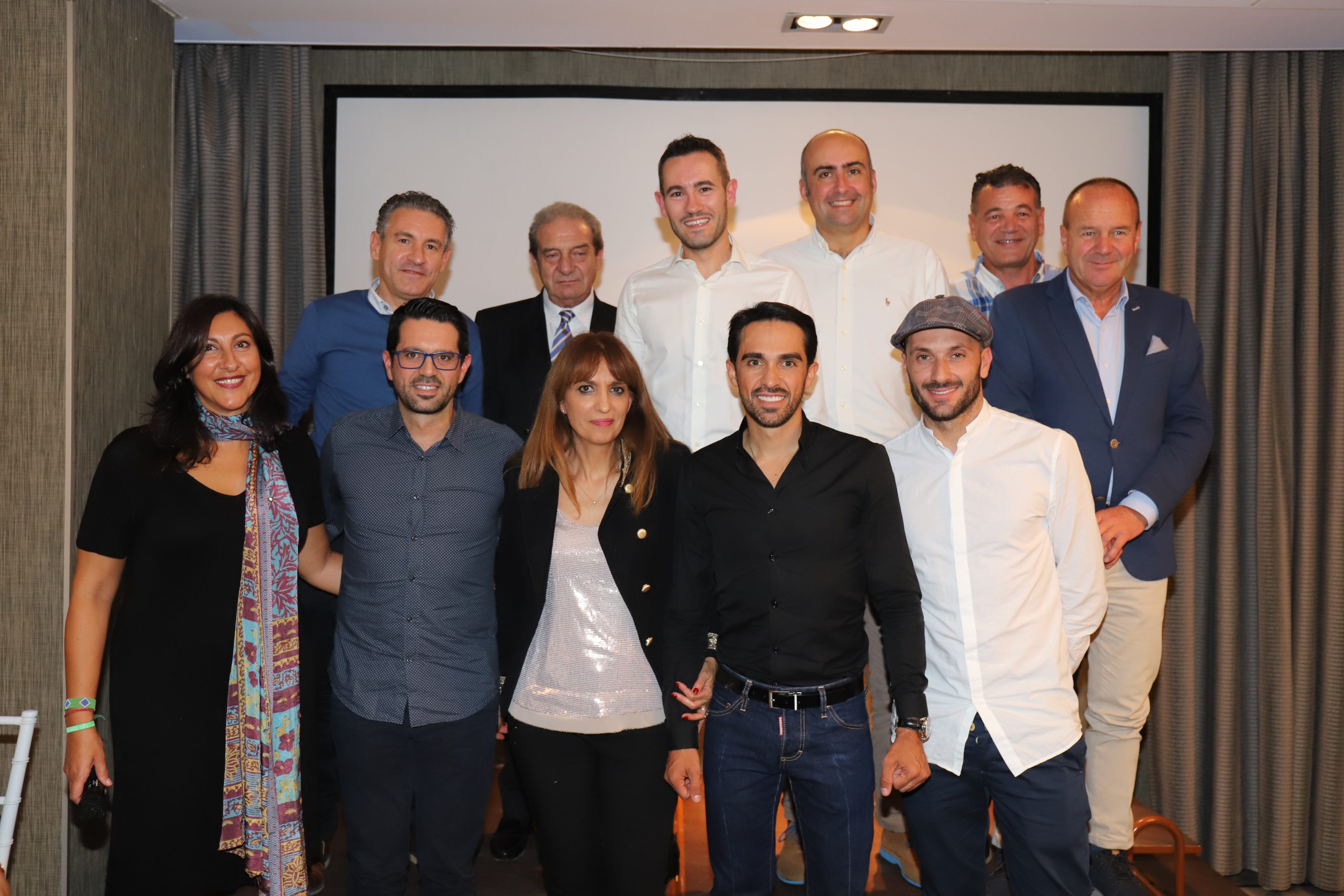 A hundred diners gathered this Friday at the solidarity dinner promoted by the Fundación Alberto Contador and the Hotel Sercotel Princesa Éboli de Pinto, an evening organized to raise funds for the project Bicis para la Vida. During the dinner, the announced arrival of the automobile firm ŠKODA as a sponsor was officially presented, as well as the new corporate image and the future new website of this solidarity initiative. The Czech brand, in addition to sponsoring the project, makes available to the program all its official dealers as bike collection centers.
"ŠKODA is closely linked to the world of two wheels since its birth, its origins are in a bicycle repair shop. We are in the Tour of Spain, in the Tour de France, in many trials… We are also collaborating with the foundation and its cycling teams, although it is a more traditional agreement. We knew about this initiative, we liked it, we thought it had a soul, it filled us and we really wanted to help it grow. After some meetings, sometimes in Barcelona, sometimes in Madrid, we arrived at a meeting point that I am convinced will go further in the future," said Joan Massallé, Sponsoring & Events Manager of ŠKODA.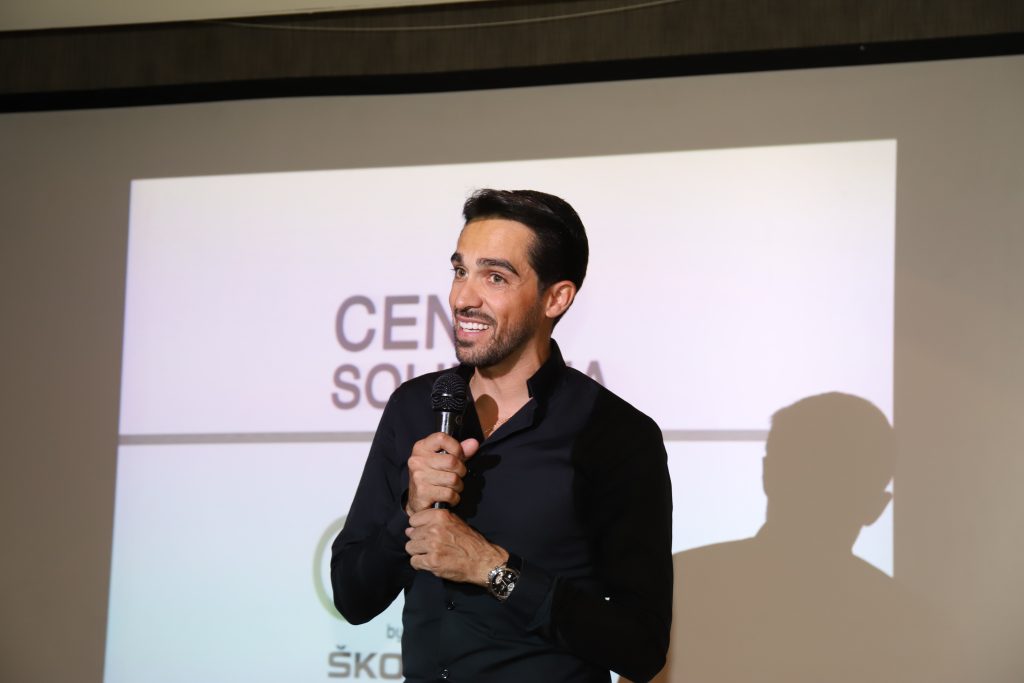 Ramón Mayo, president of the Fundación Seur, highlighted the common meeting place that the world of bicycles represents for his institution, as well as for ŠKODA and the Fundación Contador, given the sponsorship of a professional team for five years at the end of the eighties and the beginning of the nineties. "We are delighted with this project. Our foundation was established in 2004 and is only intended to help people in need. Through this brilliant idea the recycling of objects and their reuse, therefore also the protection of the environment, and the help to people who really need a means of transport to go to school, to work,… And in addition, they get a means of transport that has been developed by people who do not have easy access to a job. This initiative brings together a series of advantages that make it very valuable".
Paco Romero, director of the project, thanked all the attendees and all the people and institutions who wanted to contribute their grain of sand to the campaign through Table 0, showing special gratitude with the collaborations of Kometa, Caixabank, the restaurants La Mafia se sienta a la mesa, Ultracongelados Delfín and Dana Marketing Solidario, which have made this event a reality. "This project was born in 2013 and since then we have made more than thirty deliveries, which translate into more than 400 bicycles delivered. We want to demonstrate the social commitment of our foundation, we believe that we are helping to improve the lives of many people and many groups," he explains.
"We started in that Tour of Spain in 2012 by setting up an initiative to pick up bicycles in the cities through which the race passed. And it reached a point where we were overwhelmed, we no longer knew what to do with so many bikes. Blessed problem.  In the end it is a question of organization and logistics to give way to the donations. And year after year we have seen how this project continues to grow. It's something you're proud of. Of course, all this would be impossible without the collaboration of some great supporters. The Fundación Seur is fundamental, it makes it possible thanks to the collection and shipment of all those bicycles. And now ŠKODA joins. We are proud and very grateful that such an important firm joins a cause like this and is involved in this way," says Alberto Contador, attending a dinner in which Ivan Basso was also present, sports manager of the continental team Polartec-Kometa that supports the foundation.