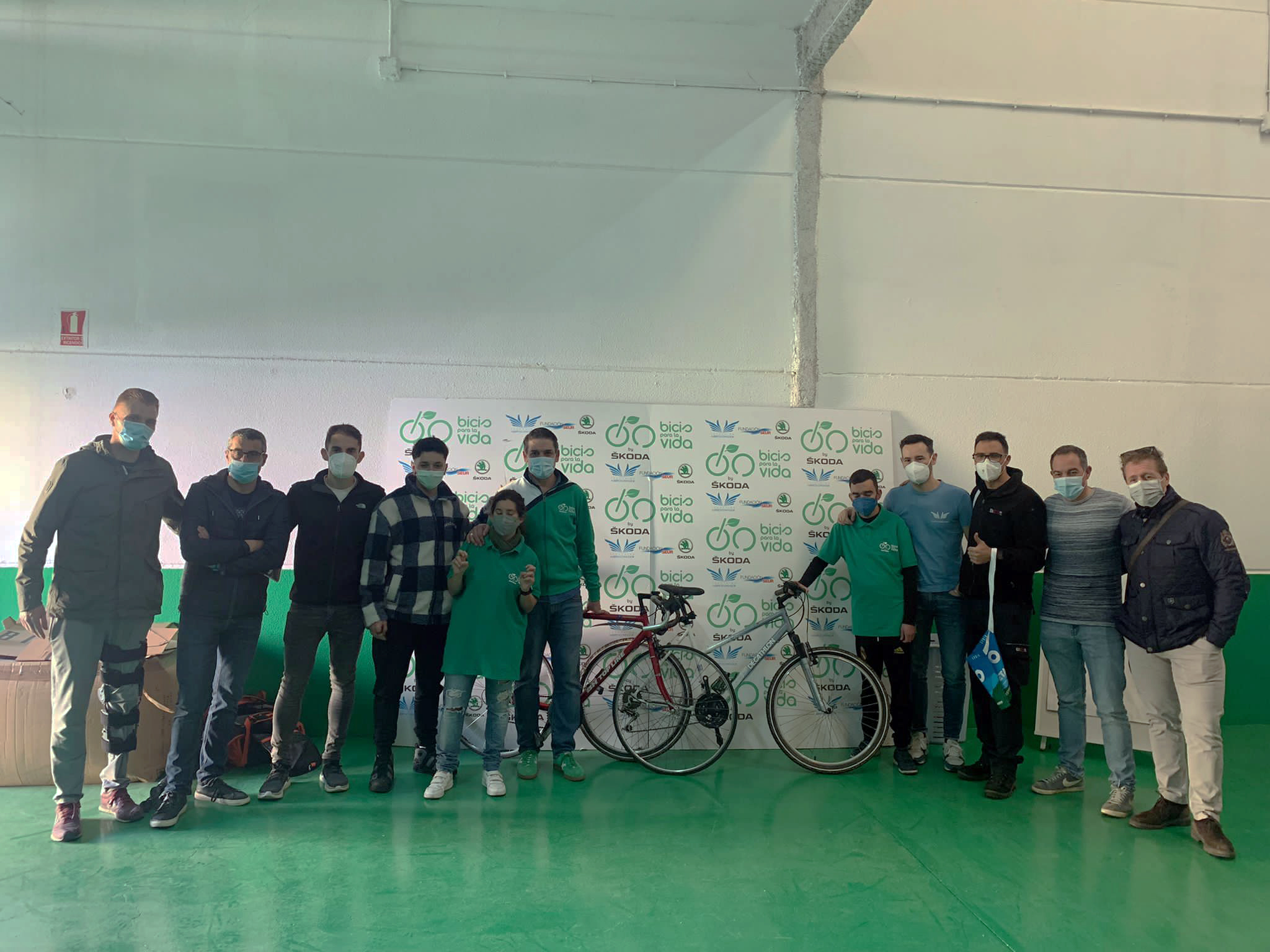 Bizzis Team and Bicilab visit the Bicis para la Vida by ŠKODA facilities
A representation of Bizzis Team and Bicilab went to the Bicis para la Vida by ŠKODA facilities on Tuesday to personally hand over some of the bicycles that they have donated to the project.
At the same time, this delegation was able to see first-hand how the guys from the AMP work on the prior maintenance of the bikes before they are distributed among disadvantaged groups, the leitmotiv of this project promoted by the Contador Foundation with the support of the Czech automobile company ŠKODA and the leading company in the courier and express transport sector, SEUR.
Bizzis Team and Bicilab are driving an expedition of up to 36 riders that will take part in the next edition of the Algarve Bike Challenge mountain bike race in Portugal; a great team that, through the work of Wehelpic, is promoting a fundraising project for Bikes for Life by ŠKODA called "Bizzis Algarve Solidario".
Since 2013, Bicis para la Vida by ŠKODA has made numerous deliveries not only in Spain, but also internationally in locations such as Morocco and Senegal. Almost a thousand bicycles, donated by their owners or institutions, have been given a new life since the birth of this project.