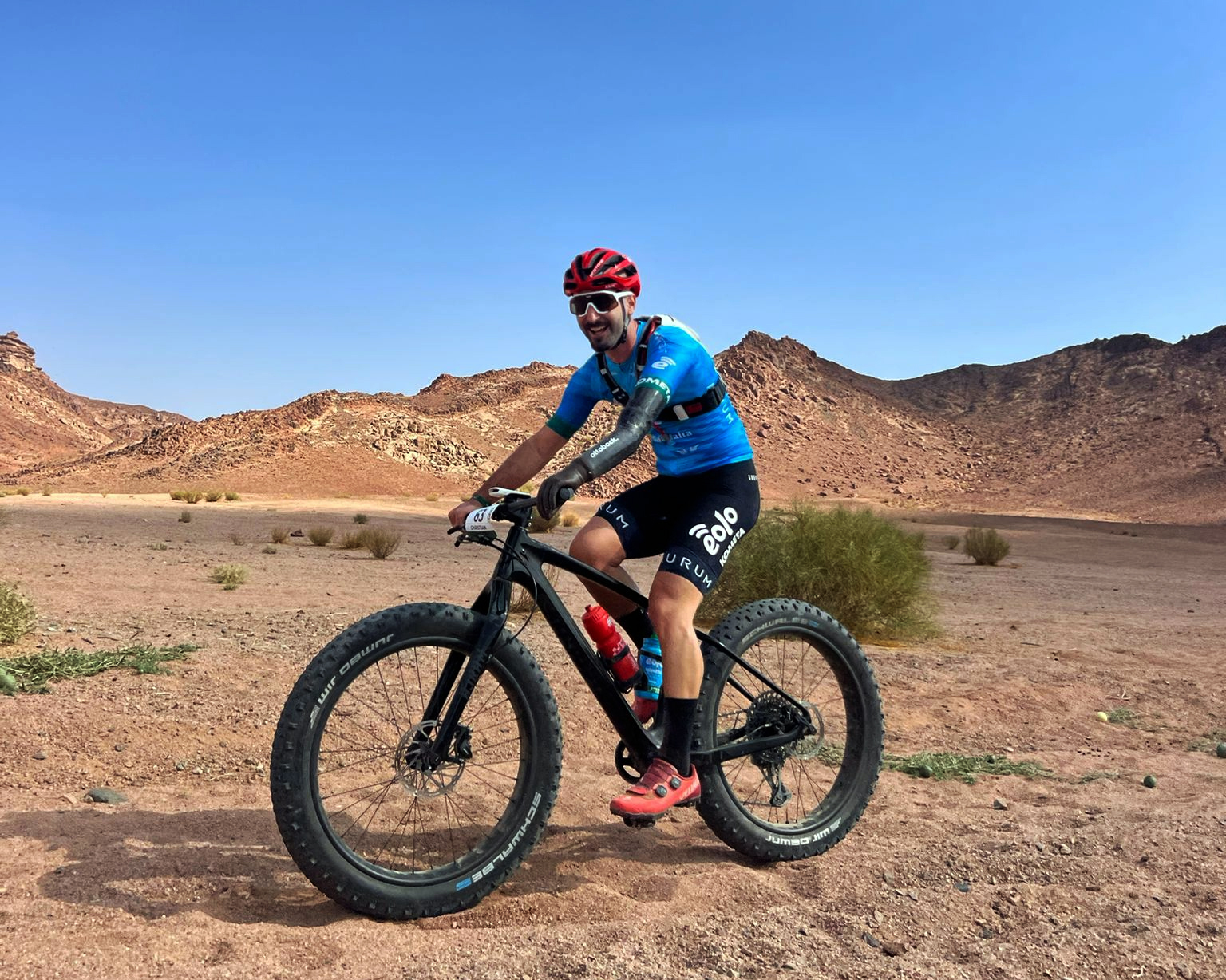 Idemticos ambassadors Christian Silva and Léster Fernández complete the Titan Desert Arabia Saudí
Christian Silva and Léster Fernández, two of the ambassadors of the Fundación Contador's Idemticos project, completed the particular and demanding challenge of the Titan Desert Arabia Saudi, a mountain bike race that was held in the Arabian Peninsula over four stages totalling more than 400 kilometres. With their completion, both also complete the challenge of the Titan Desert Series, having participated and finished in previous editions in Morocco and Spain, in Almeria. Fernández did so in 2023, while Silva completed his 'triple crown' that began in 2018, when he finished the Morocco Titan Series, and continued in 2020 and 2022 in the Almeria Titan Series.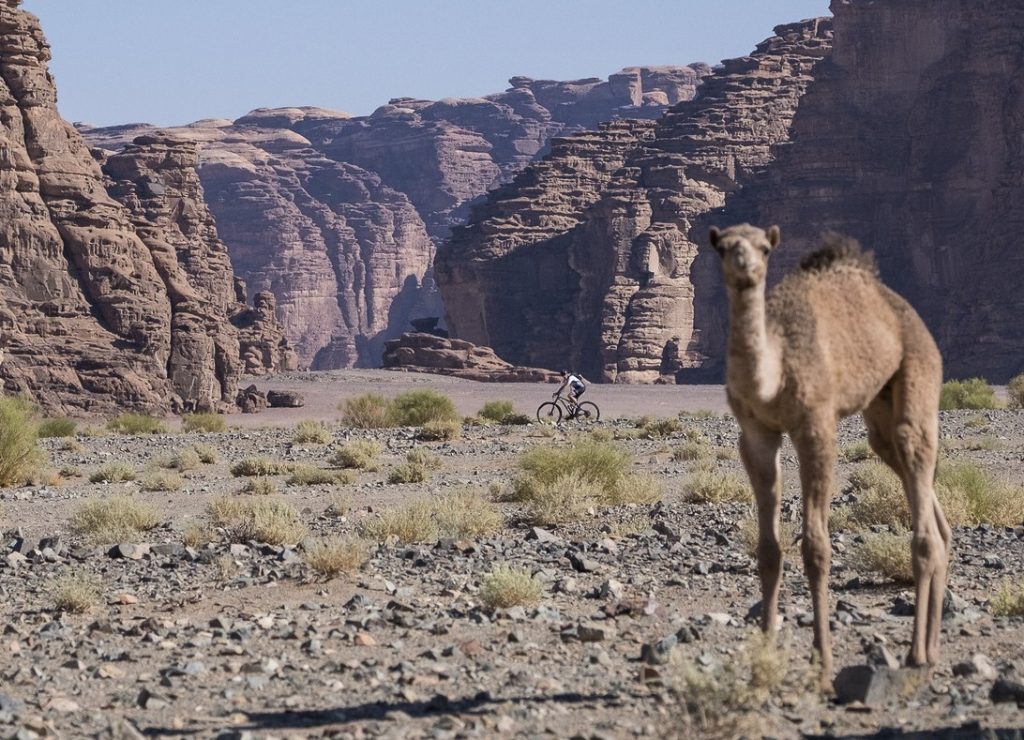 "It has been a brutal and exciting experience. It's incredible to see yourself riding through those mountains, through those landscapes, at times riding alongside camels that are totally free and with an unforgettable finish by the Red Sea.A spectacular edition, without a doubt.I have exceeded all my expectations both in the race itself and personally from a physical point of view. I had the pleasure of sharing it with friends, which is always a plus, and without a doubt I also ended up feeling the accumulated experience. In the end, Saudi Arabia was my fourth experience in a Titan Desert. I also competed on a fat bike, a bike that helped me to ride faster on soft terrain; although on harder terrain it did weigh you down a little more, the physical shape and the preparation work over the last few months have helped a lot so that it hasn't been a major burden", Silva summarised about the experience.