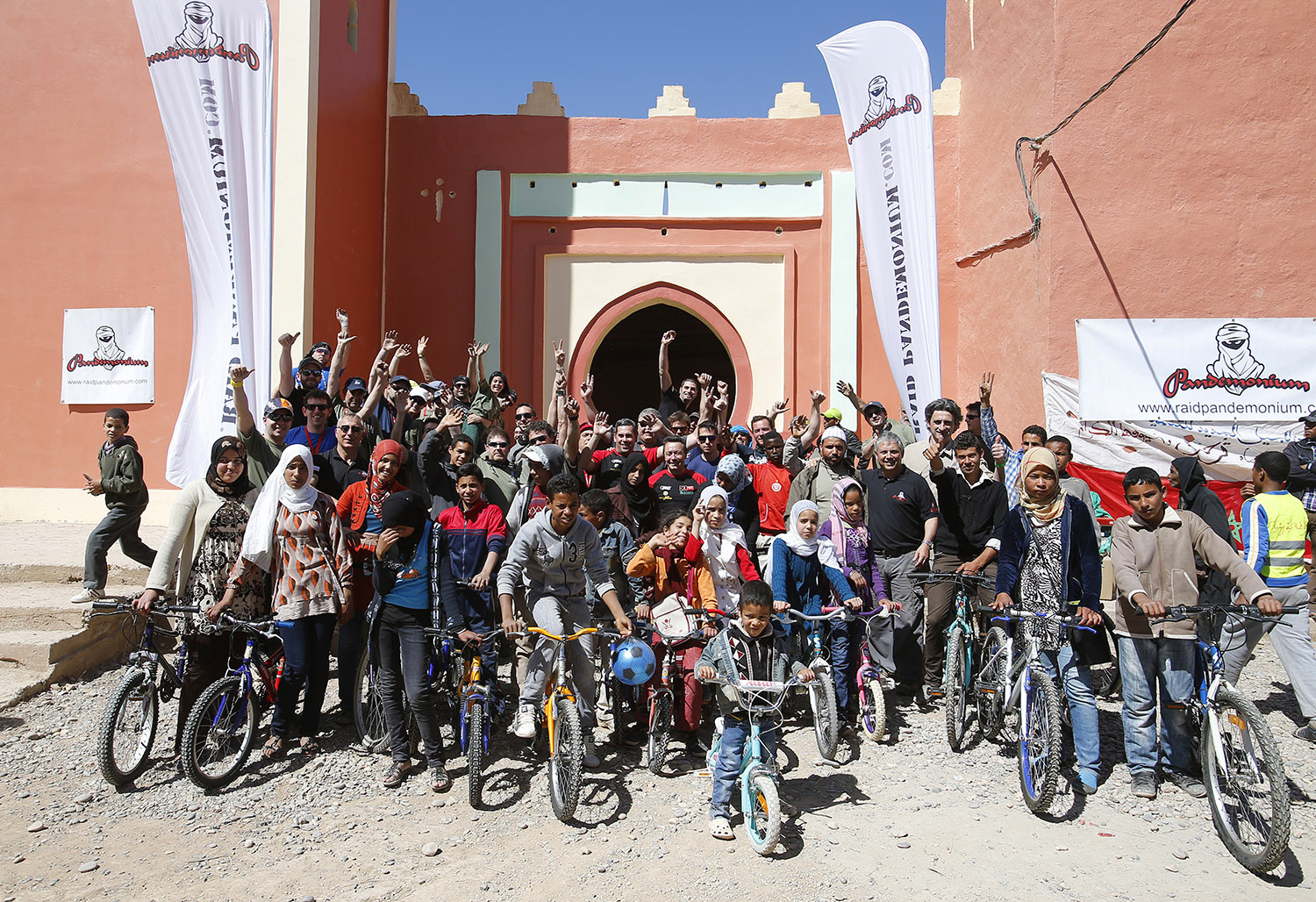 Pandemonium, a raid for life
After having lived this experience, I can say that Pandemonium is more than a raid, it is a feeling. Far from the competitiveness that may exist between the participants, there is an air of companionship, of trying to enjoy something that is far from the more than 5 million unemployed, evicted families, bankers and politicians. I could go on, but that's not the point. Here you only have to worry about the route and not breaking your car. Imagine for a few days that you are taking part in a different kind of Paris-Dakar.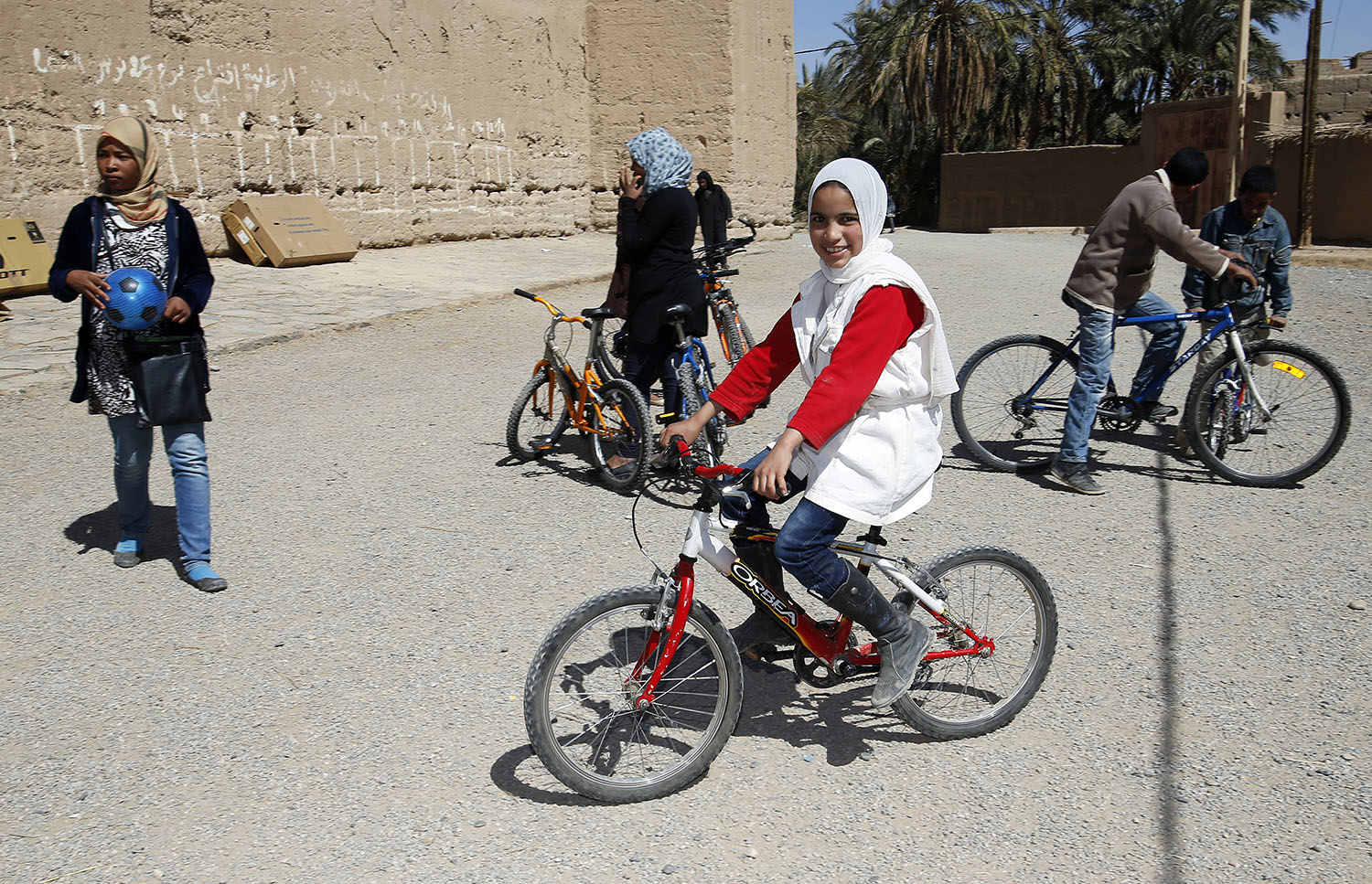 What is Pandemonium? It is a raid, as we have said, that was created with a double objective: to enjoy Morocco in capital letters, and to give space to solidarity. To participate, there are few conditions: basically, you must have a vehicle that was registered more than 25 years ago and that does not exceed 1,200 cc and 60 hp. For example, a Seat Panda, an Opel Corsa, a Citröen 2 CV, a Dyane 6… in short, those cars with pedigree. Our beloved first cars.
With them, we drive through a wide variety of landscapes and weather conditions, ranging from sandstorms to snowstorms, like the one that fell in Ifrane on the last day. The stages obviously differ greatly in terms of route and difficulty. At some of the waypoints, you are required to take a photograph, which at the end of the day will give you a higher score and a better chance of topping the ranking.
Time to collaborate
The second part, the solidary part, is the responsibility of the Alberto Contador Foundation, in collaboration with the RAID PANDEMONIUM 2012 Seur Foundation, the Ananta Foundation, and the Association of Disabled People of Pinto. At the halfway point of the trip, the Pandaemonium caravan headed to a village in the Arfoud area, where we would have the opportunity to offer that little bit that we have left over to many who need it so much.
Juan Miguel Mora, the organiser, had contacted the local Council for the Elderly to give them more than 40 bicycles donated by the Foundation as part of its 'Bikes for Life' initiative. The Foundation collects donations of bicycles from people who no longer use them and takes them to where they are needed. It promotes cycling, sport, solidarity and life. These bicycles will now be used by the children who live several kilometres away from Arfoud, to enjoy them and also to cycle to school.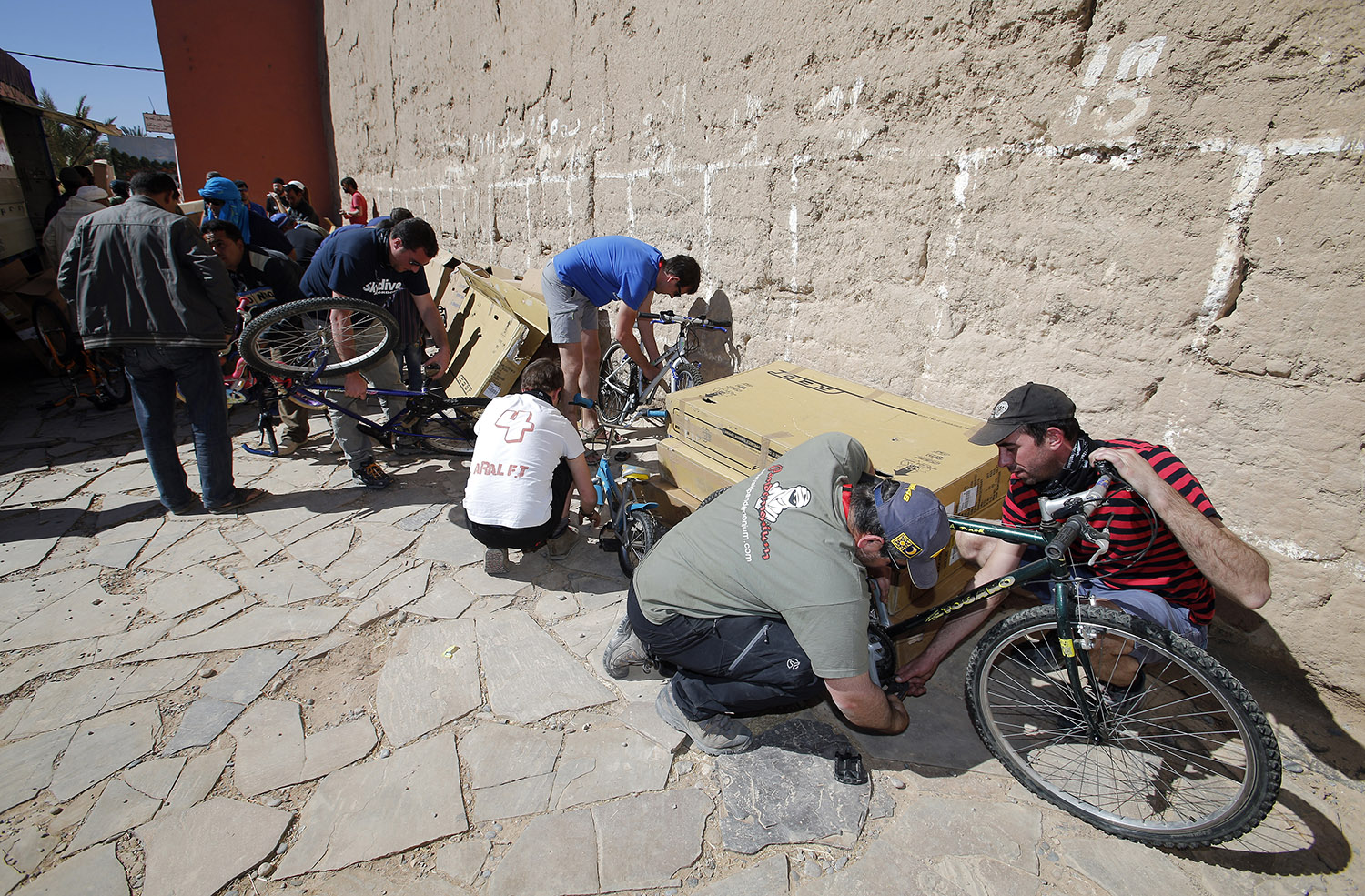 Next to the kasbah, the adults welcomed our caravan with all the honours and kindness they could muster. After chatting and drinking tea with them, we started unloading large boxes from the caravan truck. Each participant had to assemble a bike and leave it in perfect condition.
Bikes for life
The handing over was emotional. The children's faces showed a restrained joy in their respect for the supportive visitors. Afterwards, the children were named as they eagerly picked up their precious treasures, their bicycles.
After the distribution and the family photo, it was time to leave for a new stage in their lives. And the street seems possessed by madness. All the children want to try out their new means of transport, even the girls, at first reluctant to be photographed, pose with their bikes with smiles from ear to ear. The satisfaction of seeing so much joy with so little effort is at its peak. It's hard to tear yourself away from that moment, to see how they enjoy running around, but you have to follow the planned route.
The street seems possessed by madness. Everyone wants to try out their new means of transport.
The caravan of cars continues in the direction of Merzouga, to meet the desert dunes. The solidarity aspect does not end with the distribution of bicycles. Along the way, they meet nomadic villages, to whom they leave clothes, toys and school supplies.
In some cases, they are not very accustomed to visits from strangers. In others, they see them very infrequently, less often than they would like to.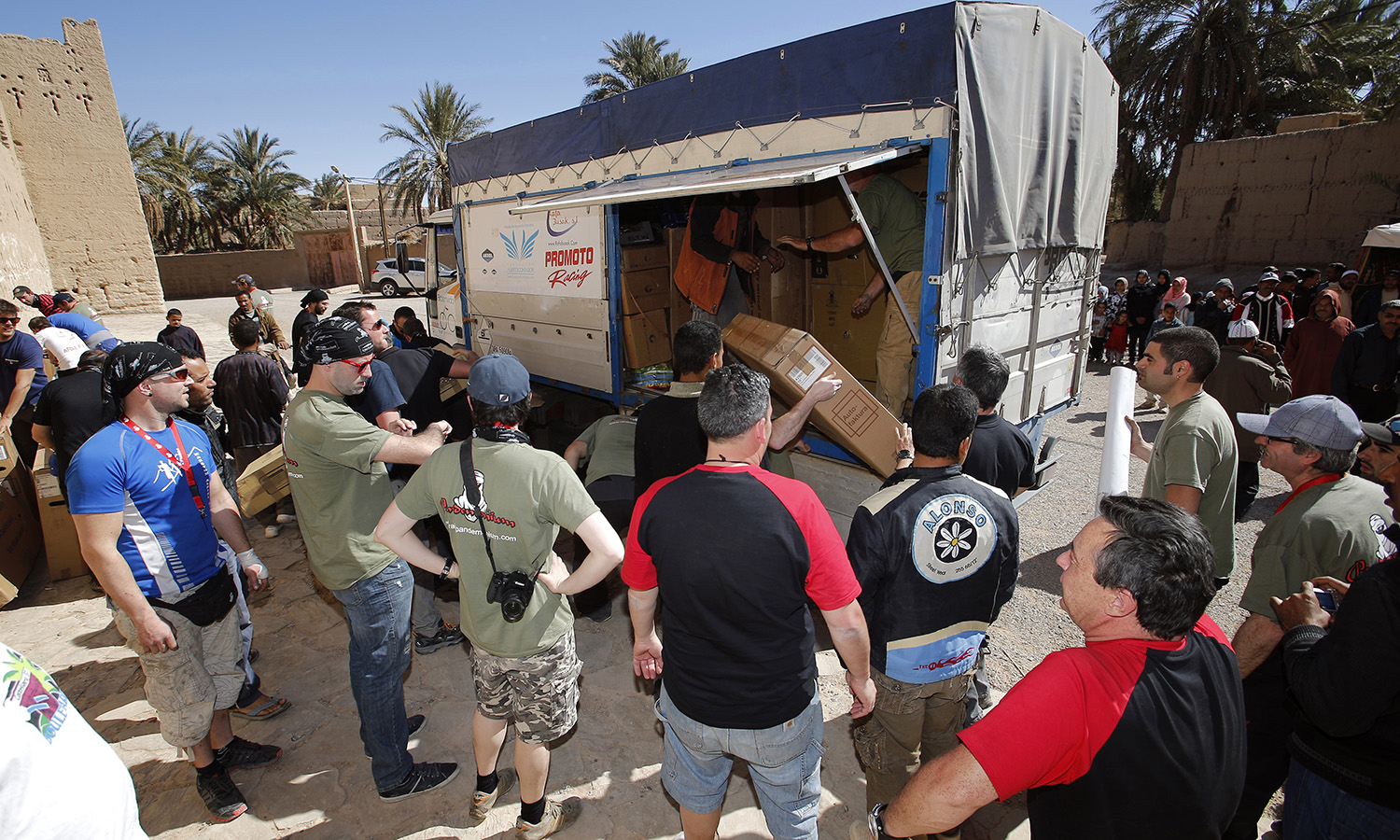 The adventures of the participants follow one after the other. Those who don't have a puncture break a shock absorber, and those who don't, get litres and litres of water out of their car after fording a river. But the incidents pass without any major consequences other than a visit to the mechanic on duty, and it should be noted that the mechanics there are the best: if they have to stay up all night fixing cars, they stay up all night. And your car will be ready for the next stage.
When Pandemonium is over, you're left with mixed feelings. On the one hand, you've been able to complete a raid as if you were a true Dakar man, you've met some great people, but on the other hand, you're left with the idea that you haven't done everything you could have done, that you've left things undone. And that really, the solution to many problems is not to give people fish, but to teach them how to fish. At least we hope that our efforts have been of some use and that those who received them appreciate them.
At raidpandemonium.com you can find all the information you need so that everyone who wants to join in can give free rein to their particular adventure in the desert, motor and solidarity. There will be more Pandemonium.
Read more at Marca.com (spanish article): Pandemonium, a raid for life