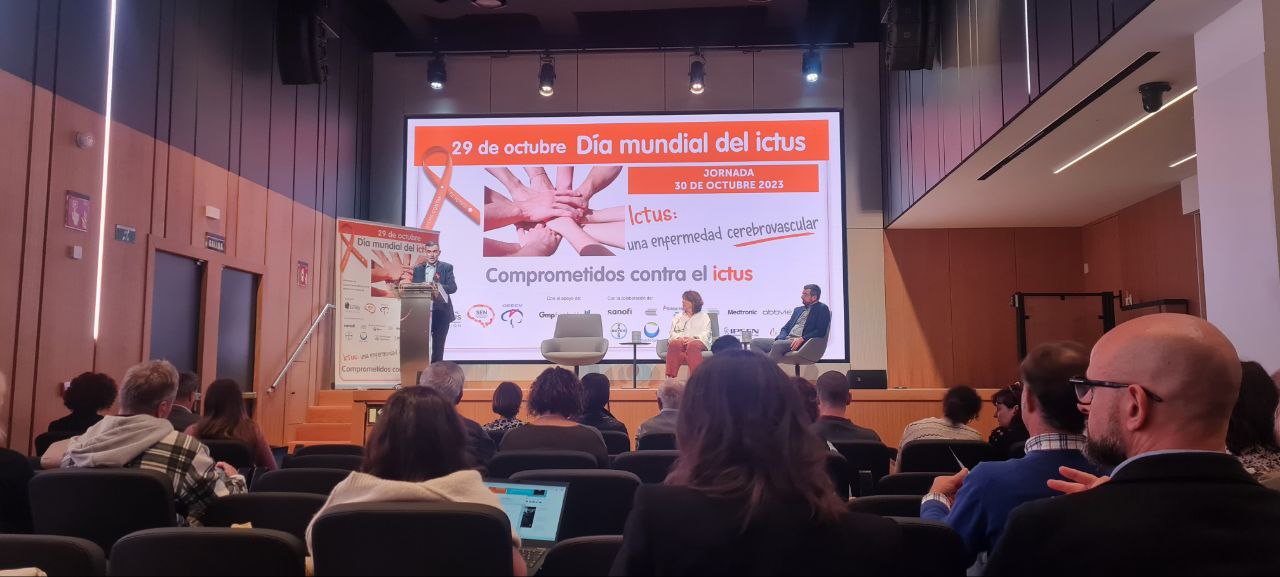 Stroke deaths are expected to increase by 45% in the next ten years
The Contador Foundation was among the public attending the very interesting "Scientific and social meeting on stroke" organised, as part of World Stroke Day (29 October), by the Fundación Freno al Ictus, the Spanish Society of Neurology (SEN) and the Study Group on Cerebrovascular Diseases (GEECV) of the SEN. The main objective of the conference was to analyse the impact of this disease in Spain.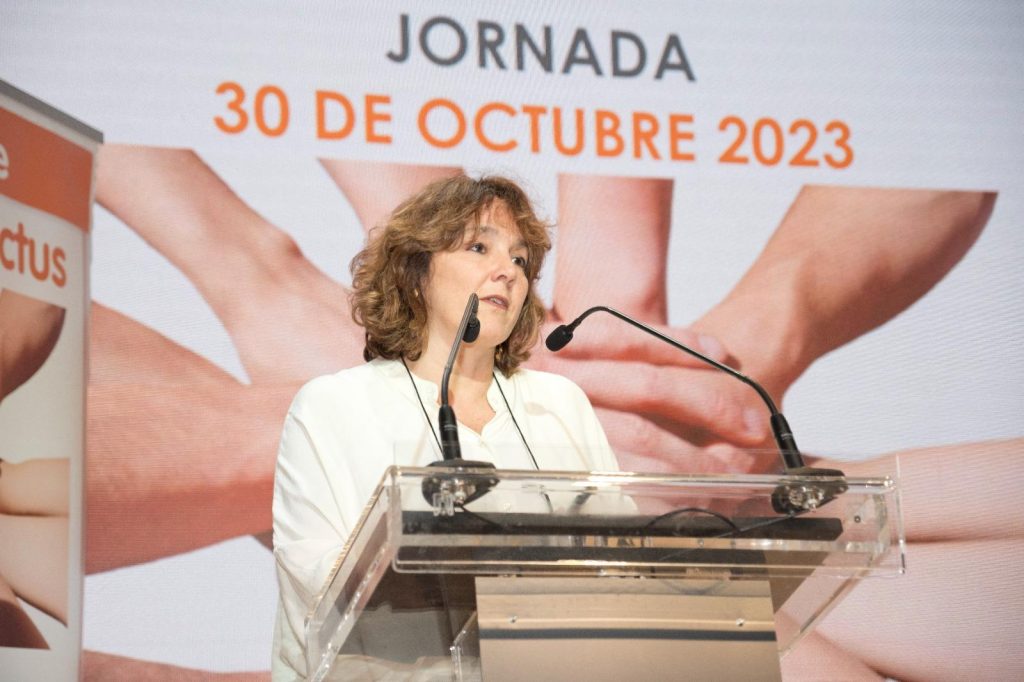 This cerebrovascular disorder, which occurs when blood flow to a part of the brain is interrupted, can have devastating effects on the quality of life of patients and their carers. According to SEN projections, it is estimated that in less than 15 years the number of stroke cases will increase by 35%. Furthermore, without preventive measures, a 45% increase in stroke deaths and a 25% increase in the number of disabled survivors is expected over the next 10 years in Europe. The focus on prevention is crucial, as a significant proportion of stroke cases can be avoided by controlling modifiable risk factors. These include managing blood pressure, cholesterol levels and diabetes, as well as reducing alcohol and tobacco consumption, along with promoting a healthy diet and regular exercise.
Dr. María del Mar Freijo Guerrero, neurologist at Cruces University Hospital in Bilbao and Coordinator of the Cerebrovascular Diseases Study Group of the SEN, stated that "strict control of vascular risk factors, healthy lifestyle habits and compliance with treatment can reduce the risk of recurrence by up to 80%". Dr. Freijo pointed out that there is still a significant lack of knowledge and information among the population about what a stroke is, although there has been a great improvement compared to when she herself began her professional career: 62% of patients have limited knowledge before the episode and 22% after it. She also highlighted the importance of post-stroke support for patients and carers. He highlighted alarming global figures, such as the 6.6 million deaths from stroke in 2020, with a projected 150% increase by 2050. In Europe, 1 million people are affected and die, representing 35% of adult disability and being its main cause.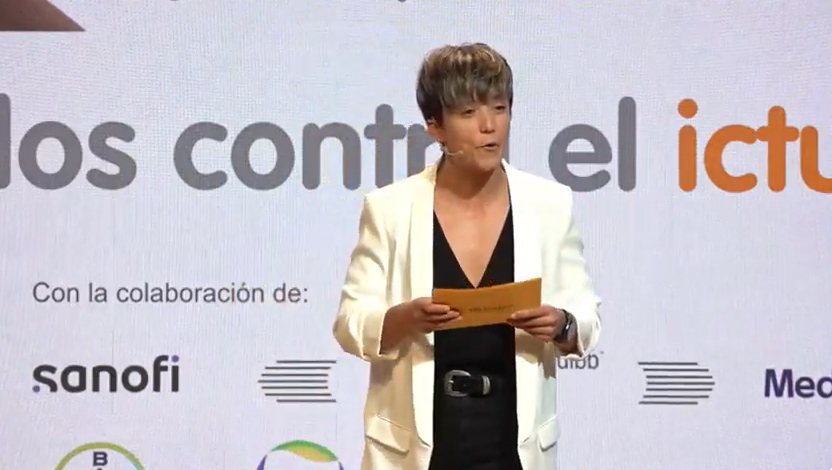 During the event, the pathology was also approached from its social dimension through a close talk on "Invisible Brain Injury" presented by the clinical psychologist Aurora Lassaletta Atienza, author of the book "Invisible Brain Injury" and president of the Invisible Brain Injury Association, who participated together with Dr. Marcos Ríos-Lago from the Brain Injury Unit of the Beata María Ana Hospital and the department of basic psychology II of the UNED. Ríos-Lago explained that brain injuries can cause a variety of physical, cognitive and emotional alterations. Some of these difficulties are visible externally, while others require close interaction to be detected. These "invisible" disturbances can have a significant impact on mood, fatigue, memory and attention, affecting quality of life and participation in society. Without understanding the relationship between these difficulties and brain injury, society can misinterpret them, placing an additional burden on patients to function without error.
This space also heard the inspiring story of Diana de Arias Far, social entrepreneur, founder and president of Decedario, who reminds us on World Stroke Day that "every challenge we face represents an opportunity to grow, learn and become stronger". She stressed the importance of understanding and support as key elements to build bridges to recovery and hope and emphasised that stopping the impact of stroke and reducing its consequences is a shared commitment with society.