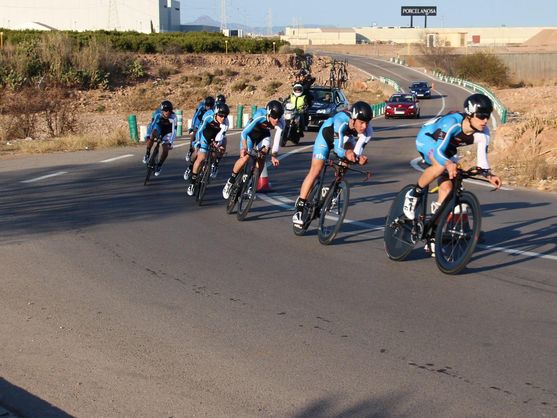 Fran Contador reviews the adventures of the sporting structures of the Alberto Contador Foundation from its creation until this 2016 season in this complete report by Javier Martínez Goytre. In his lines, the general manager of the teams recalls one of the reasons why the youth team was set up with all the resources available at the time: "In our family there were no resources and when Alberto started to race, people laughed at his kit". "We put a lot of things at their disposal, material, trainers, etc…. We don't demand sporting results from them, we demand other things. It seems all very nice, but we ask them for absolute and total commitment to the team, to what their manager tells them, to their behaviour", he adds at another point.
In this article, the eldest Contador describes the difficulties in finding sponsorship and praises clubs "like the Club Ciclista Galapagar and so many others" that maintain their projects almost by miracle. "I take my hat off to those clubs with limited resources that get ahead and to the race organisers who allow us to compete, in many cases losing money. Unfortunately, in Spain, the crisis has taken many projects by surprise".
More info at elconfidencial.com.