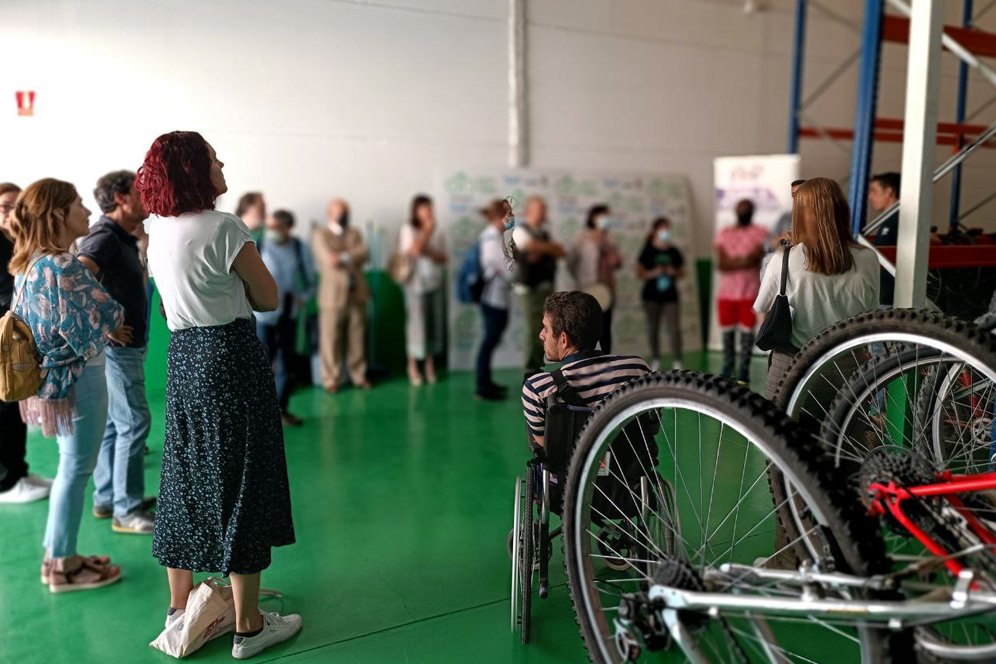 The 'Bicis para la Vida by ŠKODA' project is visited by representatives of Plena Inclusión Madrid and parliamentarians from the regional government of the CAM
The AMP association of Pinto hosted this Monday a meeting between the Autonomous Committee of Representatives of People with Intellectual Disabilities of Plena Inclusion Madrid and a representation of the Parliament of the Community of Madrid, embodied in the parliamentary group Mas Madrid, in the framework of which a visit was made to the facilities of the Bicis para la Vida project promoted by the Contador Foundation, the Czech automobile company ŠKODA and the leading company in the courier sector SEUR.
In the context of this approach, AMP physically presented one of the lines of work that it maintains with the Contador Foundation in order to stimulate learning and employment of members of the association. Ángel López, responsible for logistics of the project, was in charge of explaining the details of the great work done by the boys of the AMP Pinto in the revision and tuning of the bicycles that are donated to the project to give them a second life through integration projects or groups at risk of social exclusion.
More information on the website of AMP Pinto.